Ariana Grande: endless tragedies and love scandals
30 Oct 2023
Secret operations, a bloody tragedy with dozens of victims at a concert, the mark of a homewrecker, and endless romances – all of this can often be seen in media headlines alongside Ariana Grande's name. What's true and what's not - you'll find out only from our article.
1. The struggle for happiness
Ariana Grande achieved everything in her life through her hard work. She received the love of millions and was awarded numerous accolades for her creativity. However, in her personal life, the singer never found happiness.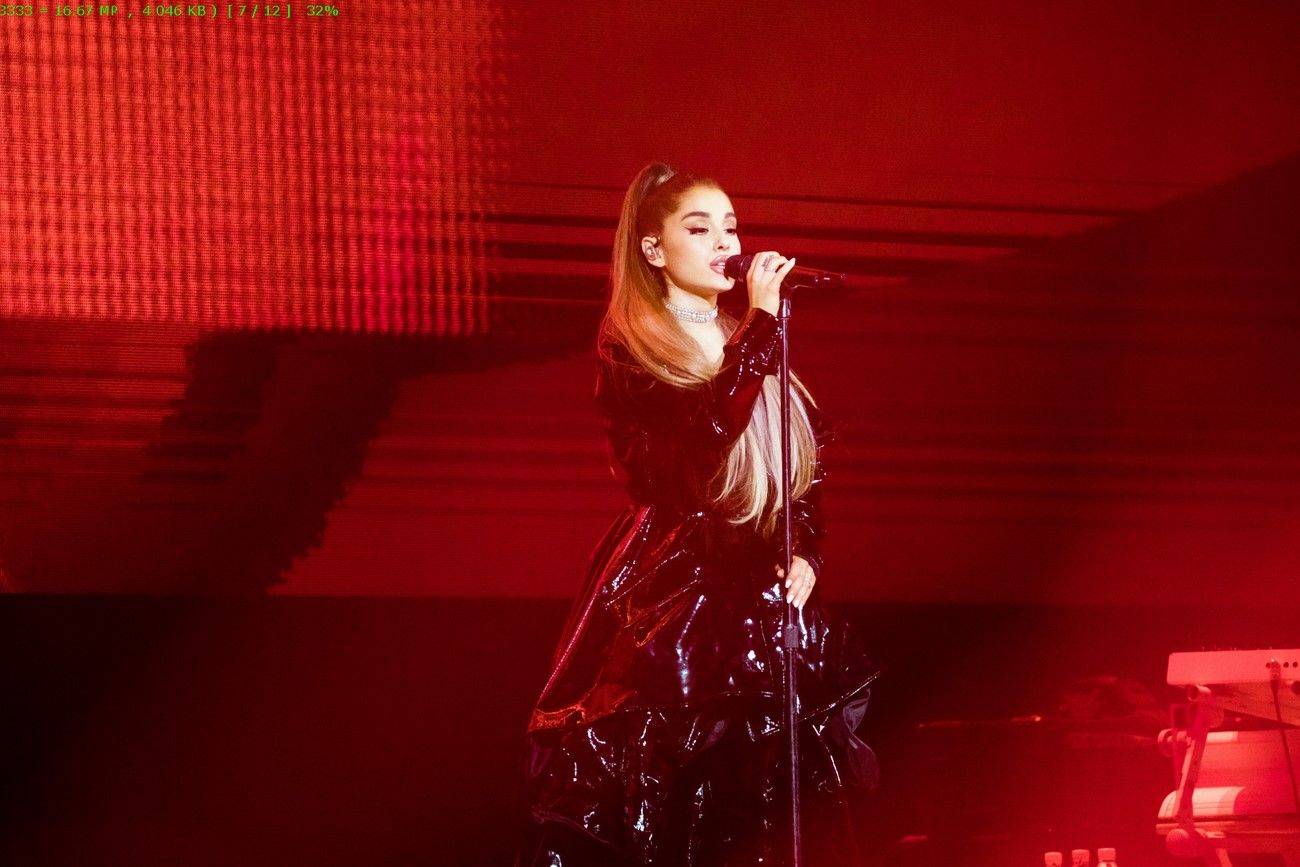 2. Daughter of rich parents
The star was born into a very wealthy American-Italian family. Her mother is the CEO of Hose-McCann Communications. Her father owns a graphic design firm. However, the girl carved her own path to stardom. Even at a very young age, she did something that would amaze adults.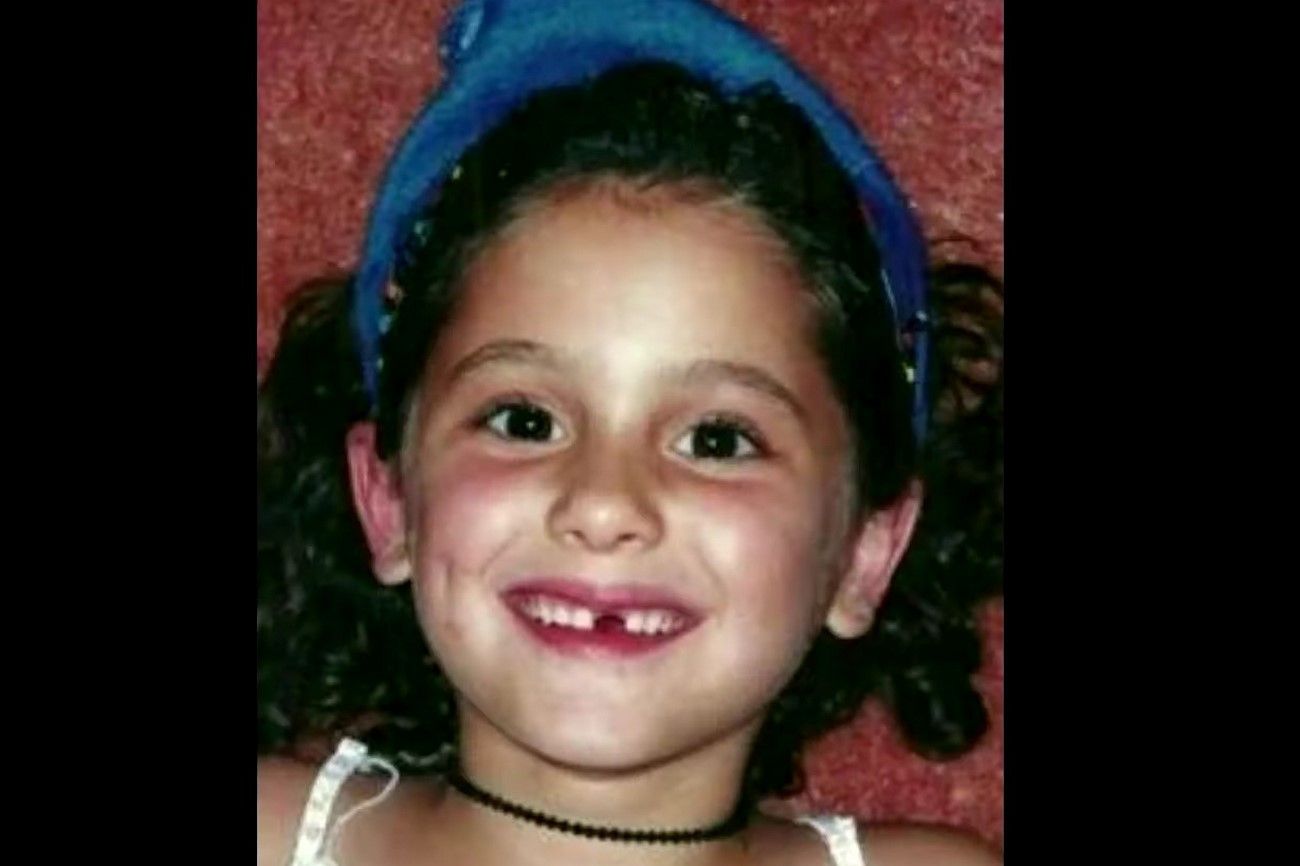 @Ariana Grande 2023 Transformation from 1 to 27 Years Old/TOP TRANSFORMATIONS/YouTube.com
3. An ambitious child
In 2021, on Jimmy Fallon's show, Ariana revealed one interesting episode from her childhood. At the age of four, she secretly called 411 without her parents knowing and asked Universal Studios in Orlando. When they connected, she asked to audition for one of their then-programs, All That or The Amanda Show. This speaks to the fact that even as a little girl, the future singer was quite ambitious and unafraid to set high goals for herself.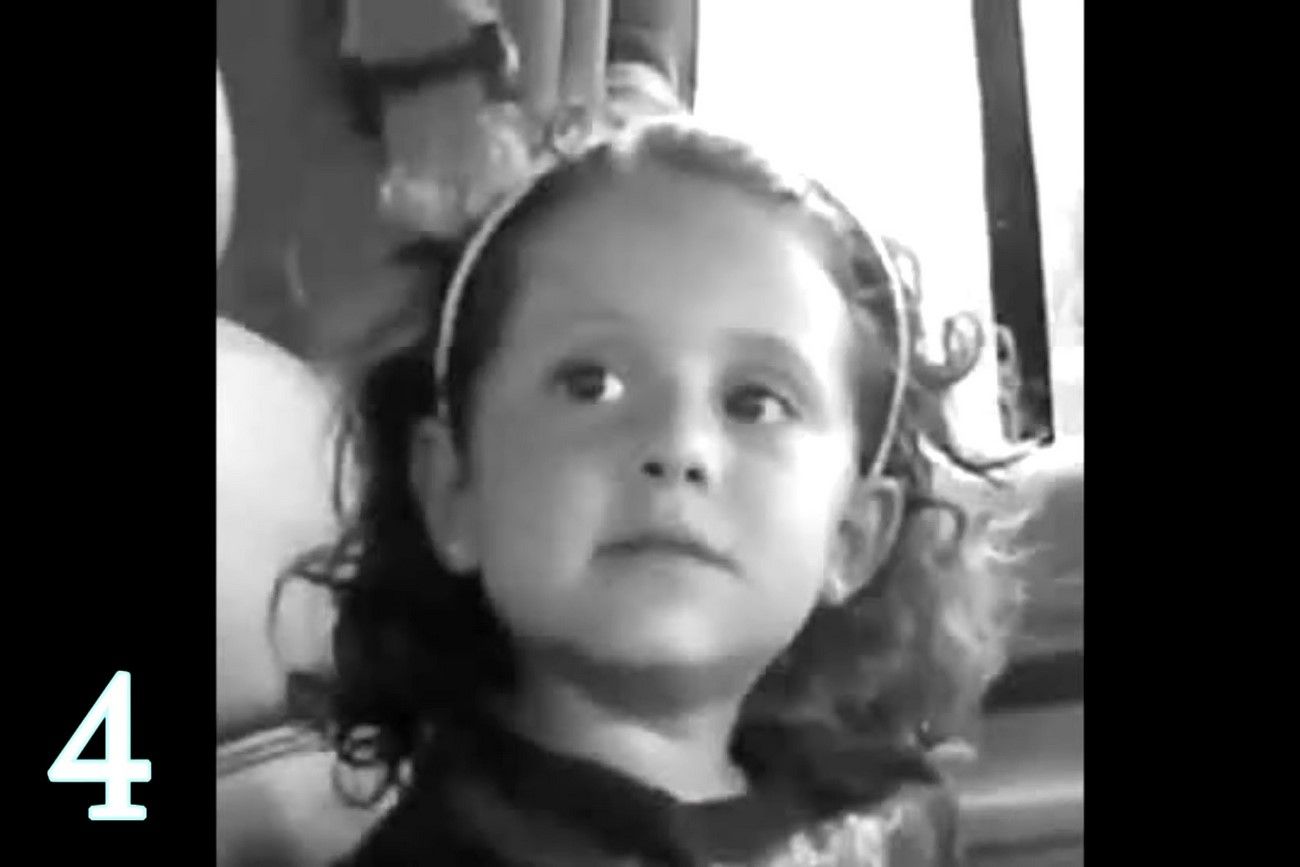 @Ariana Grande 2023 Transformation from 1 to 27 Years Old/TOP TRANSFORMATIONS/YouTube.com
4. Non-childish self-confidence
Thanks to her determination, Ariana Grande has achieved unprecedented heights. She started in children's theater and now has worldwide tours and the highest music awards. Nevertheless, the journey to success was marked by tears and suffering.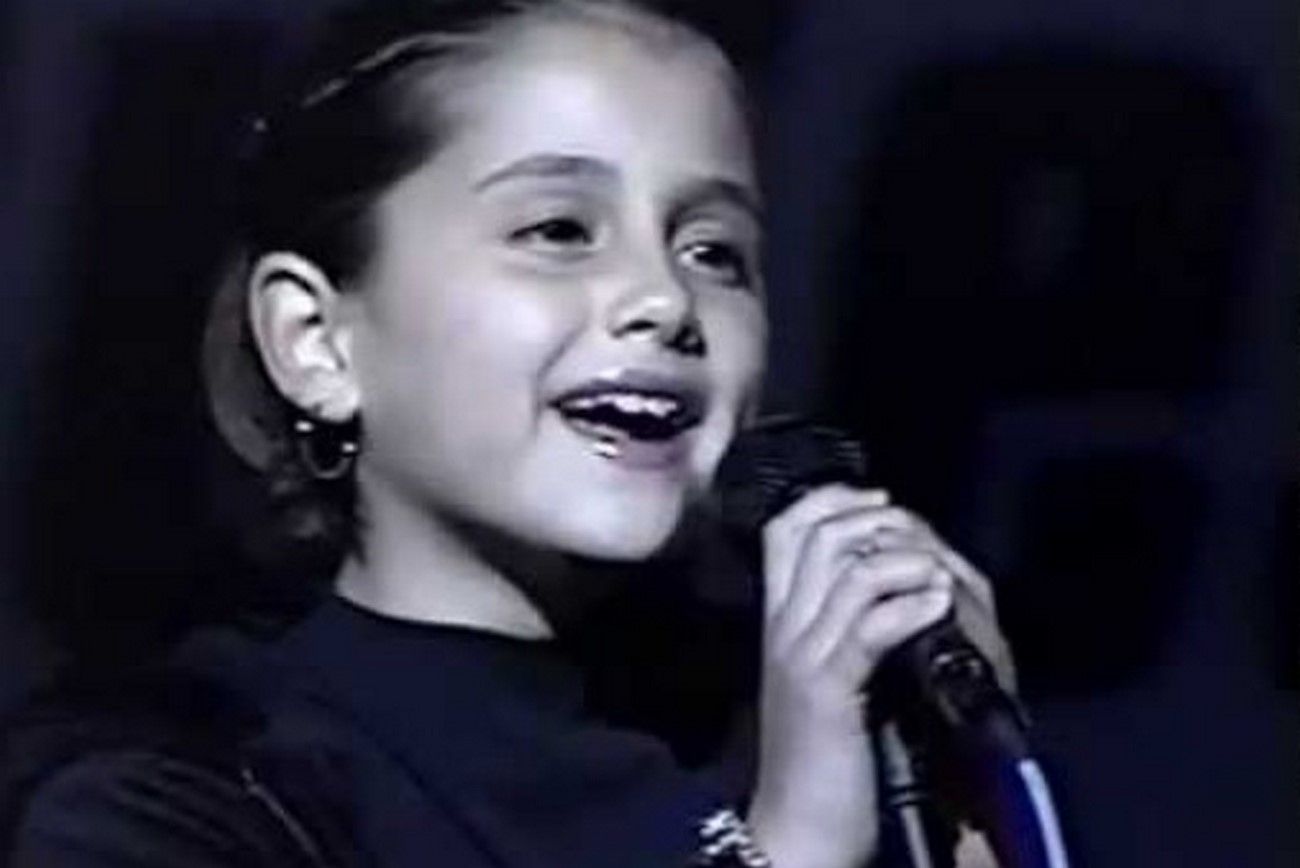 @Ariana Grande at 8 years old singing National Anthem/CatAGvalentineFan/YouTube.com
5. Ariana concealed her feelings about her father
When Ariana was 9, her parents divorced. Eventually, she stopped communicating with her father. In her interview for Seventeen Magazine, Ariana revealed that she didn't like certain traits inherited from her father. And it took her a long time to accept them and embrace that part of herself.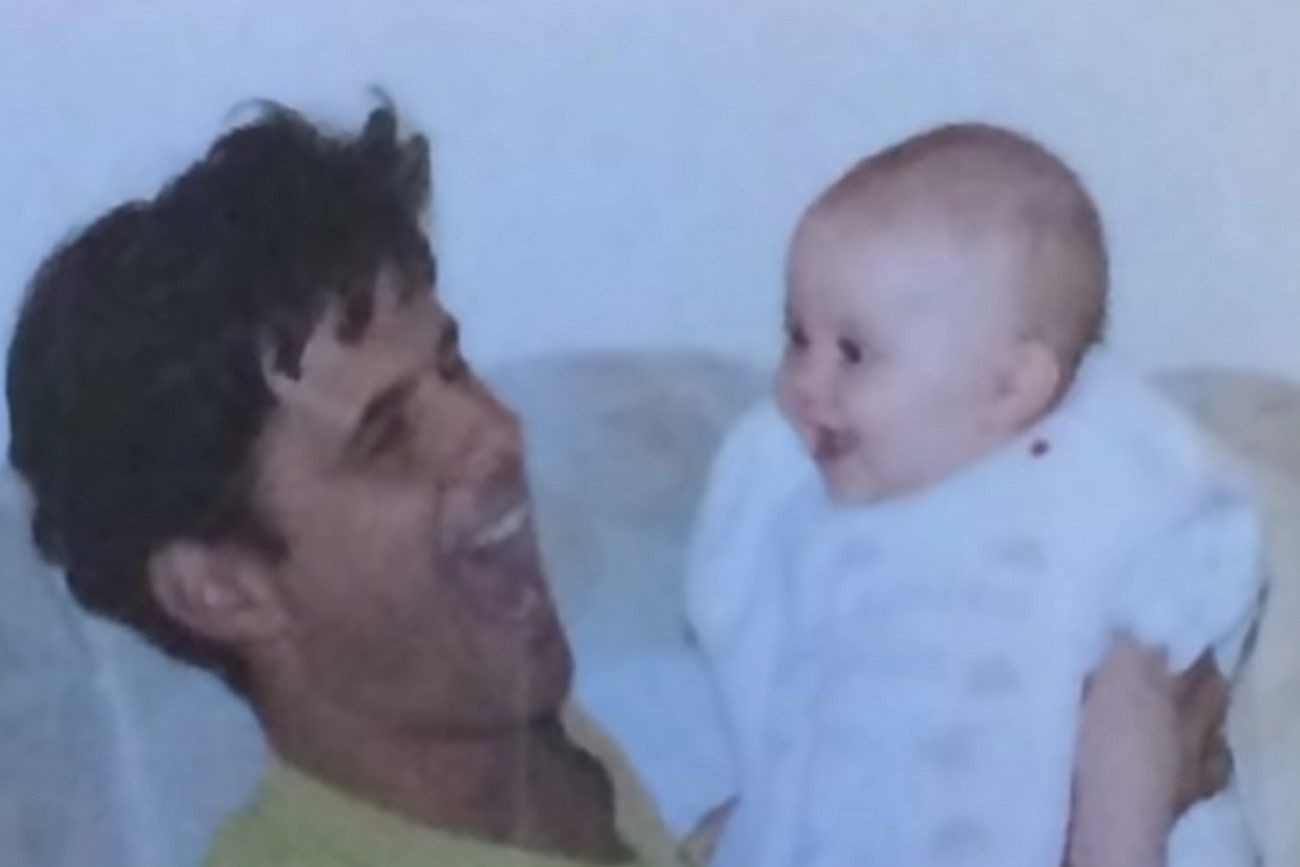 @Ariana Grande's COMPLICATED Relationship With Her Dad Explained/Clevver News/YouTube.com
6. The drama queen
Over time, the girl reconciled with her father. In 2019, on Thanksgiving, Ariana posted a selfie featuring herself with her two parents. And at the 2020 Grammy Awards, Ariana astonished everyone when she brought both of her parents to the event. She even changed the lyrics of her song that night and sang "I'll be thanking my dad because he's really awesome". Now she often communicates with her father, but the childhood trauma still has its impact. Maybe it was a strained relationship with her father that turned her into a drama queen.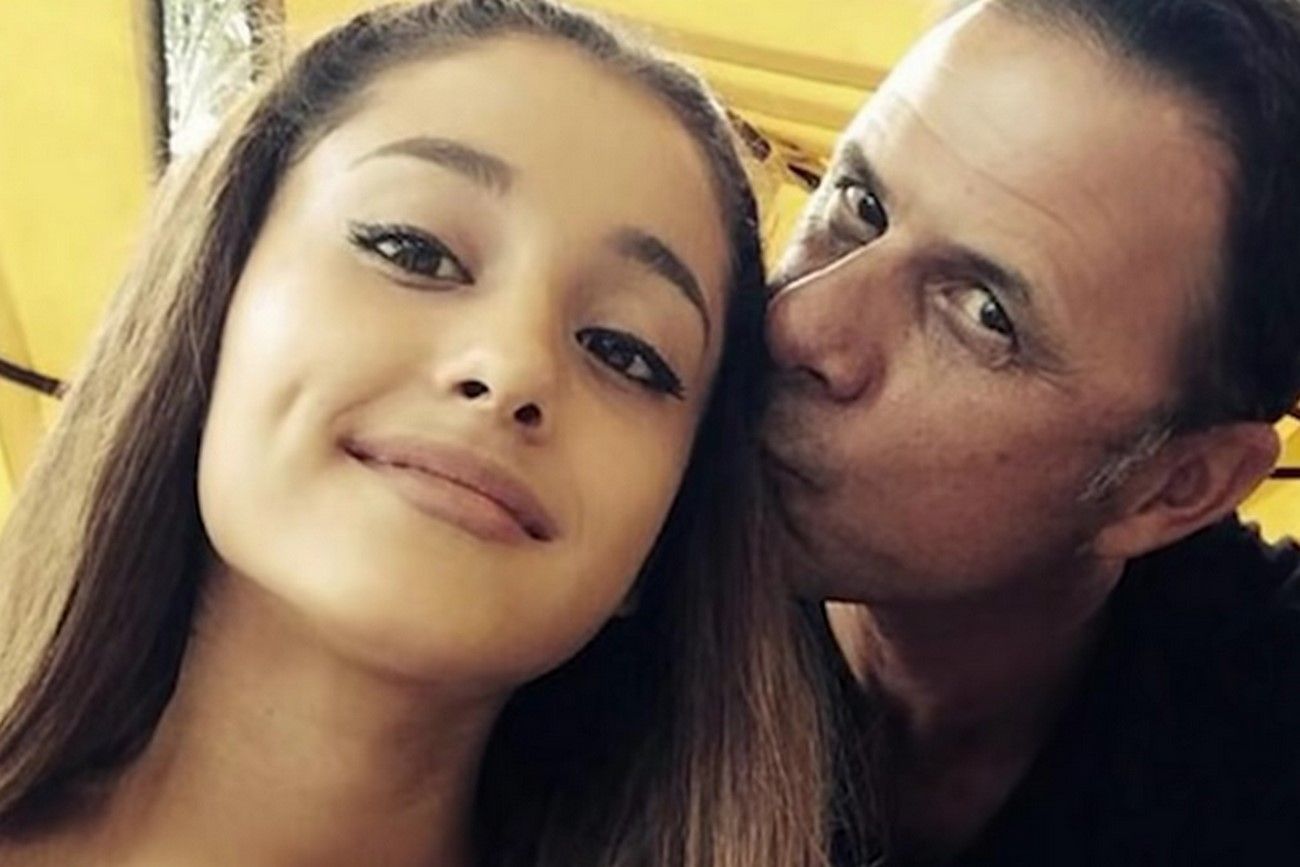 @Ariana Grande's COMPLICATED Relationship With Her Dad Explained/Clevver News/YouTube.com
7. Love that turned into friendship
Ariana's first love was Riverdale star Graham Phillips. Their relationship began in 2008 on the set of the Broadway production of '13: The Musical, when they were 15. However, after dating for three years, they decided to part ways. But he did not disappear from her life.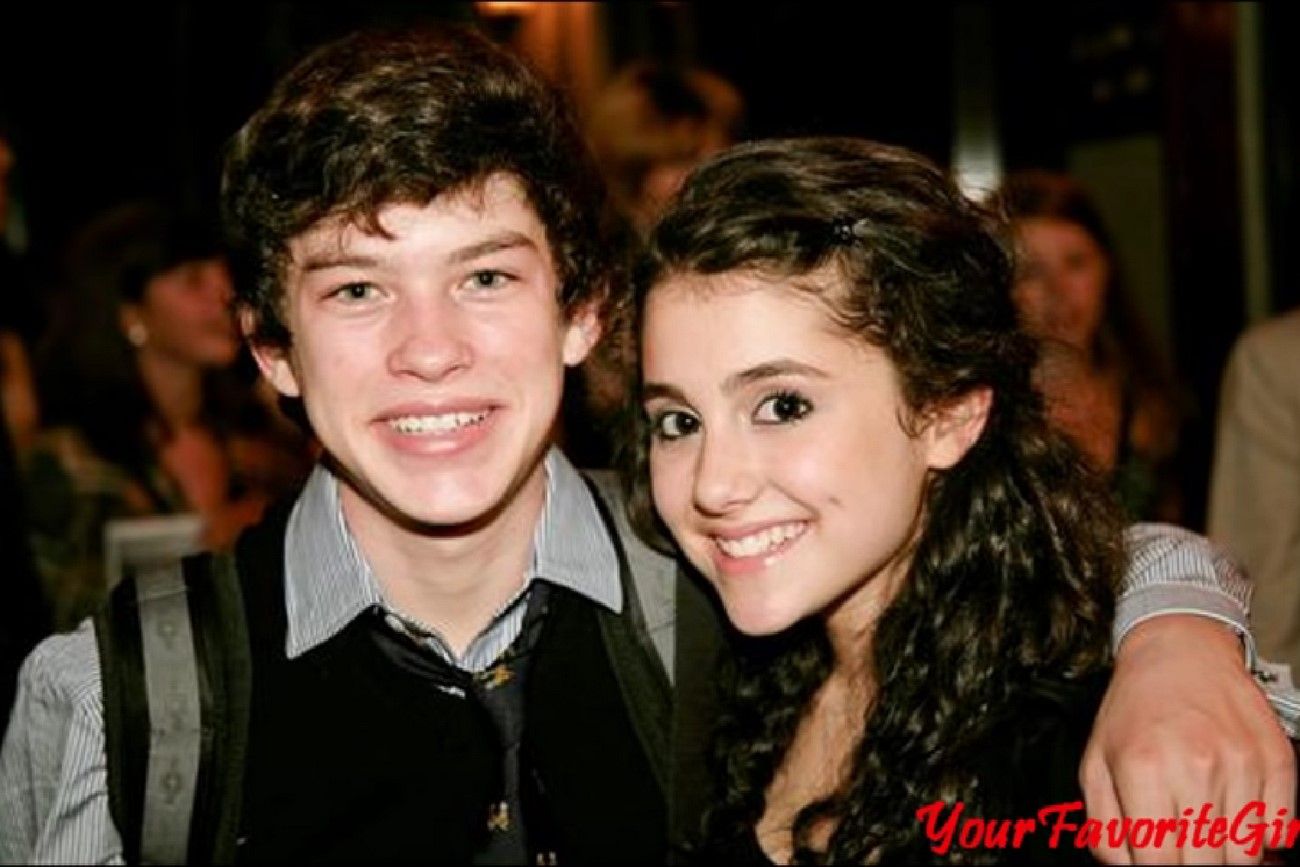 @TAriana Grande & Graham Phillips | I think I'm falling for you/caringthoughts/YouTube.com
8. Friendship or nostalgia for the past?
Ariana and Phillips indeed didn't say goodbye completely. According to the press, the young man had visited his ex-girlfriend's concerts on several occasions. Once, Paparazzi even caught the two of them having dinner together in a restaurant. Whether there was a continuation after the dinner can only be speculated. Nevertheless, shortly thereafter, she was sighted by another man.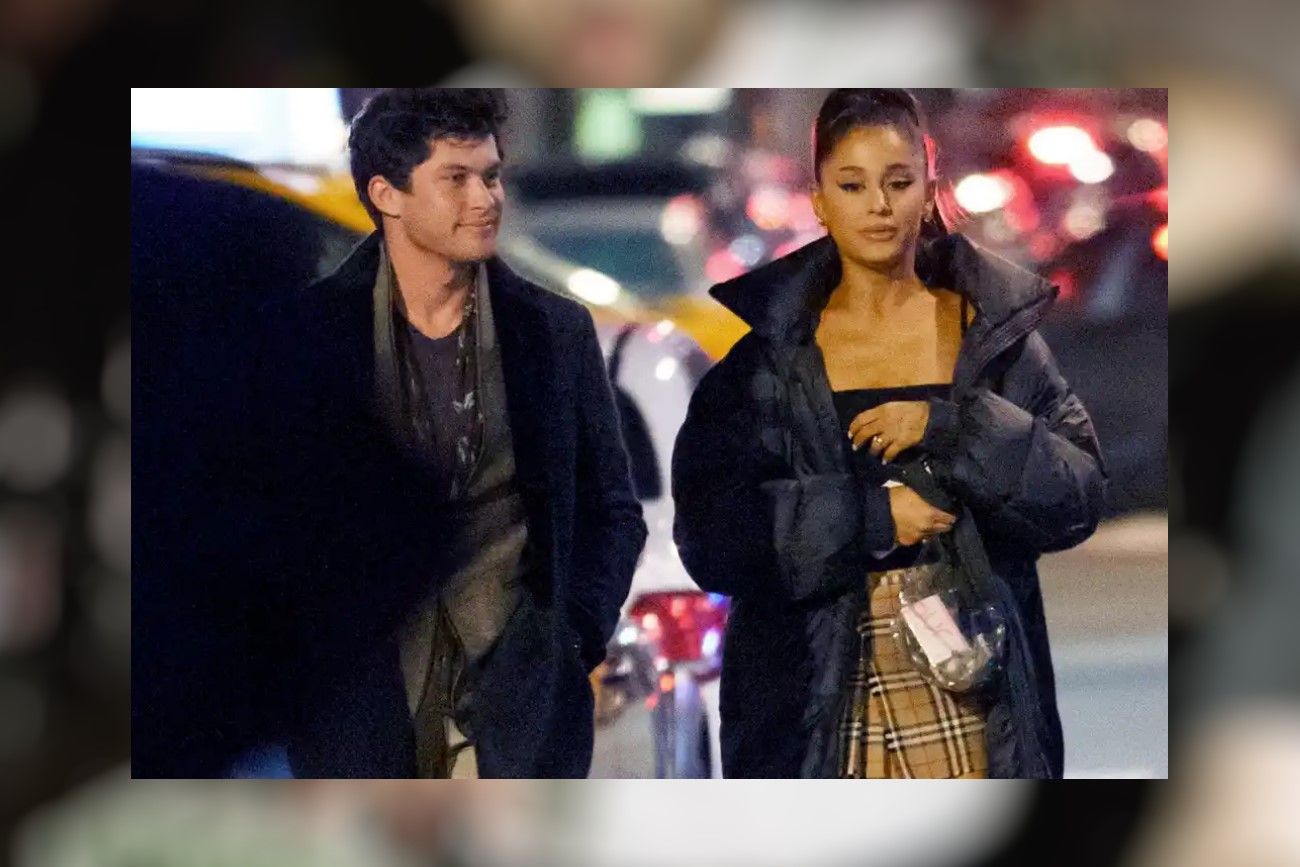 @Ariana Grande Heads to Dinner With Ex-Boyfriend Graham Phillips/The Blast/YouTube.com
9. Public display of affection
In August 2012, the girl started dating Australian actor Jai Brooks. Kisses and public hugs seemed like genuine affection, but after a year and a half, Ariana broke up with her boyfriend amid a scandal.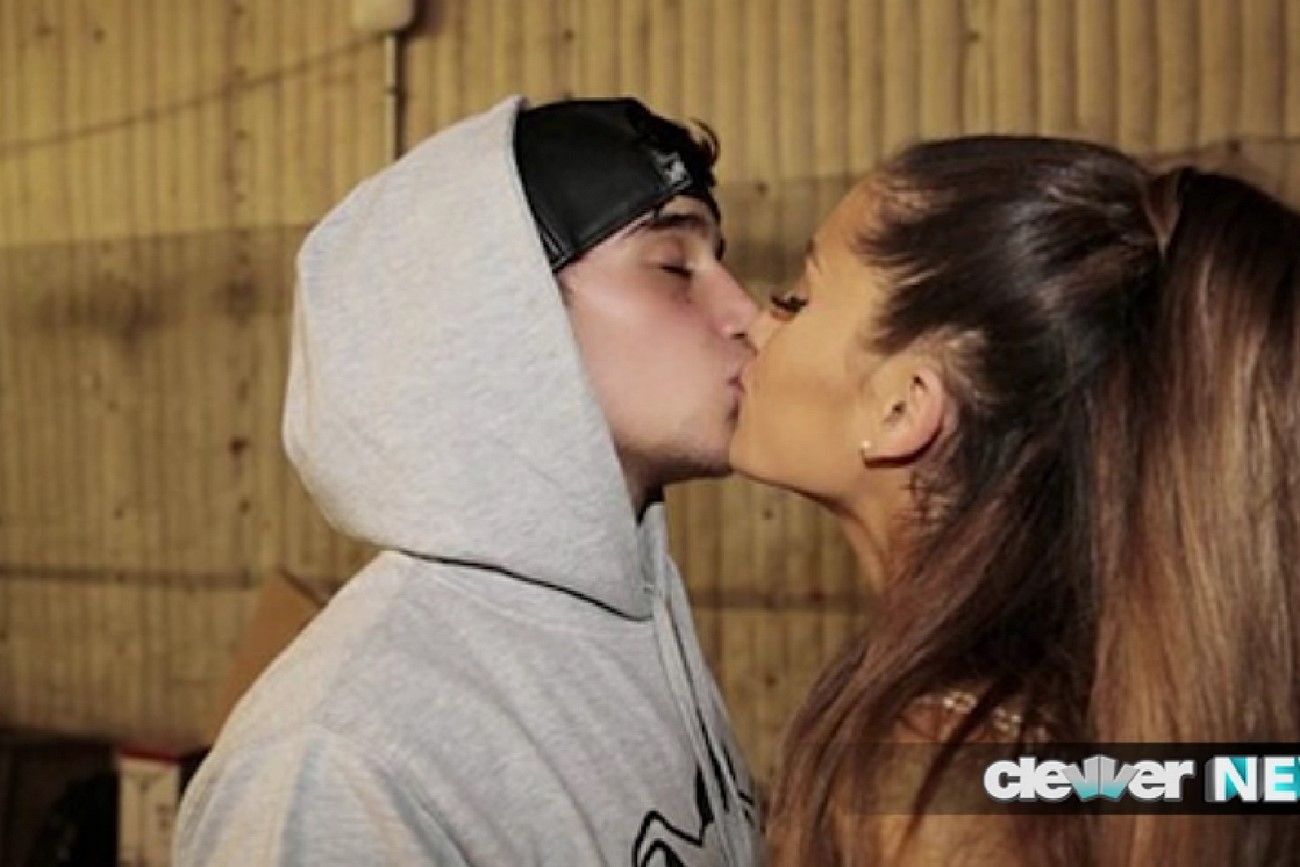 @Ariana Grande & Jai Brooks Make Out on Instagram!/Clevver News/YouTube.com
10. Jai publicly accused the singer of betrayal
The offended guy decided not to keep his feelings to himself. He posted an accusation on Twitter, claiming that Ariana cheated on him with British singer Nathan Sykes.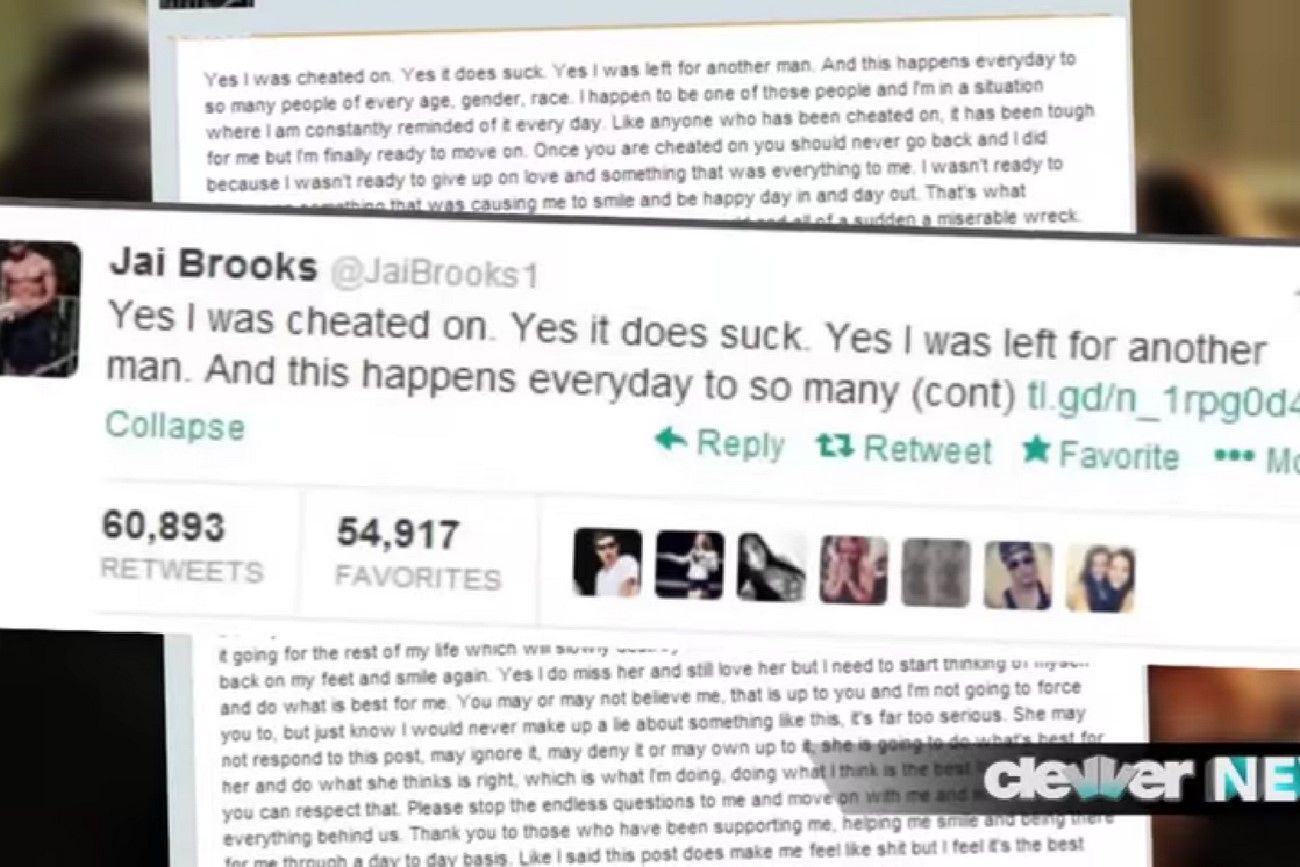 @Ariana Grande vs. Jai Brooks: Post Breakup Twitter War!/Clevver News/YouTube.com
11. Ariana's response didn't take long
The star immediately denied it, posting a response on Twitter. As described by ENews, she confessed that the ex wanted to get her back. He allegedly said that if she didn't come back to him, her reputation would be ruined. Despite publicly airing their feud on social media, the duo reconciled in May 2014, only to call it quits for good nearly four months later.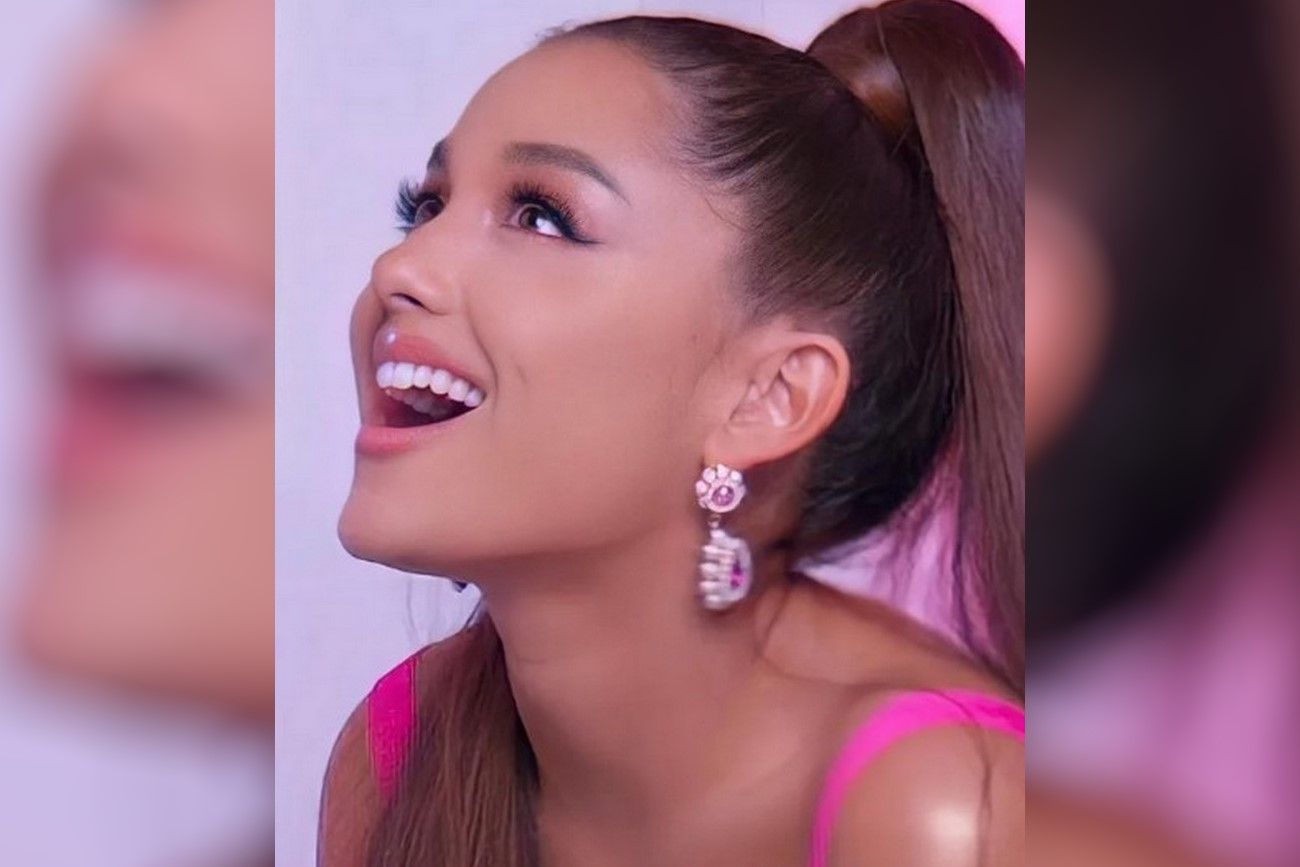 @tennisbabes/reddit.com
12. Did the ex have a point?
After the final split with the actor, Ariana found solace in the arms of Nathan Sykes, the lead singer of The Wanted. They recorded a song together, Almost Is Never Enough, which became a hit. As she told Entertainment Wise, they started to communicate closely only after they met at Justin Bieber's concert in August 2013. And soon, in September, the couple revealed their relationship on Twitter. However, in December 2013, several sources verified to Us Weekly that Ariana and Nathan went their separate ways. According to the official version, their schedules didn't align. Do we believe that?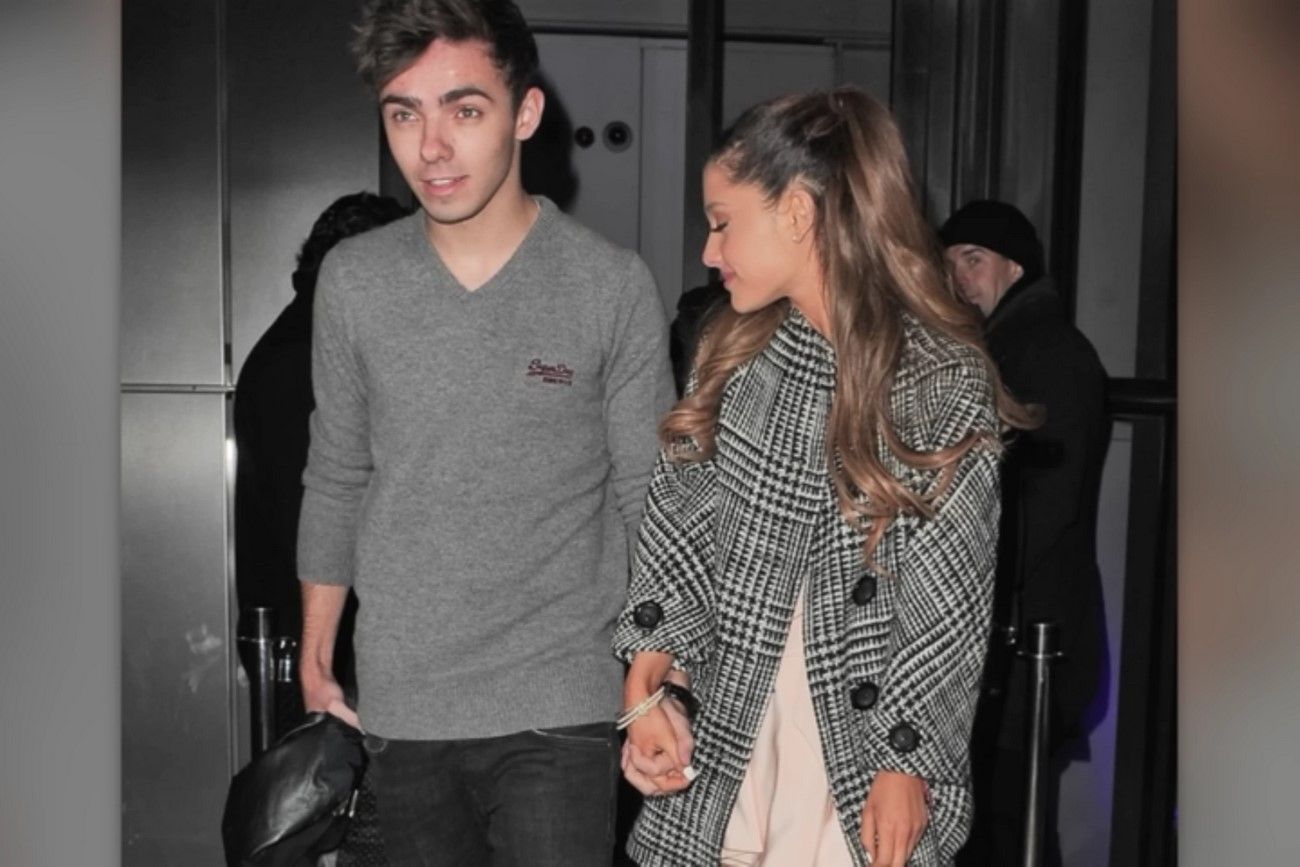 @Ariana Grande is a Serial CHEATER (MANIPULATING and RUINING Relationships)/SLOAN/YouTube.com
13. The homewrecker
As you've probably gathered, Ariana didn't stay single for long, but this time it led to yet another scandal. According to MTV, in August 2014, she began a relationship with his friend, rapper Big Sean. All might have been well, except for the fact that he was in a relationship at the time.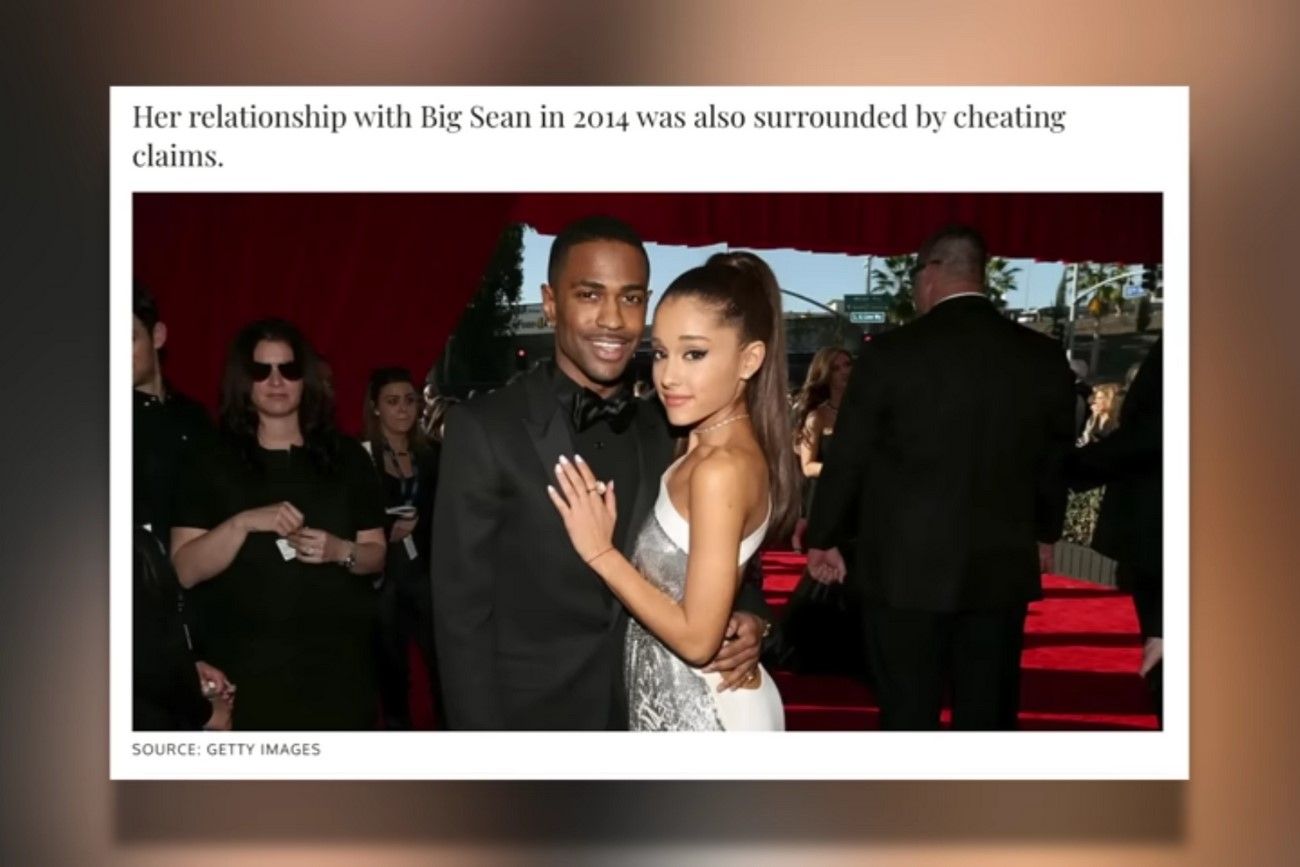 @Ariana Grande is a Serial CHEATER (MANIPULATING and RUINING Relationships)/SLOAN/YouTube.com
14. Compromising post
Sean's fiancée, singer Naya Rivera, shared on Instagram that she caught Ariana in his house. At the end of the post, Naya referred to Ariana as "Shmariana Schmande".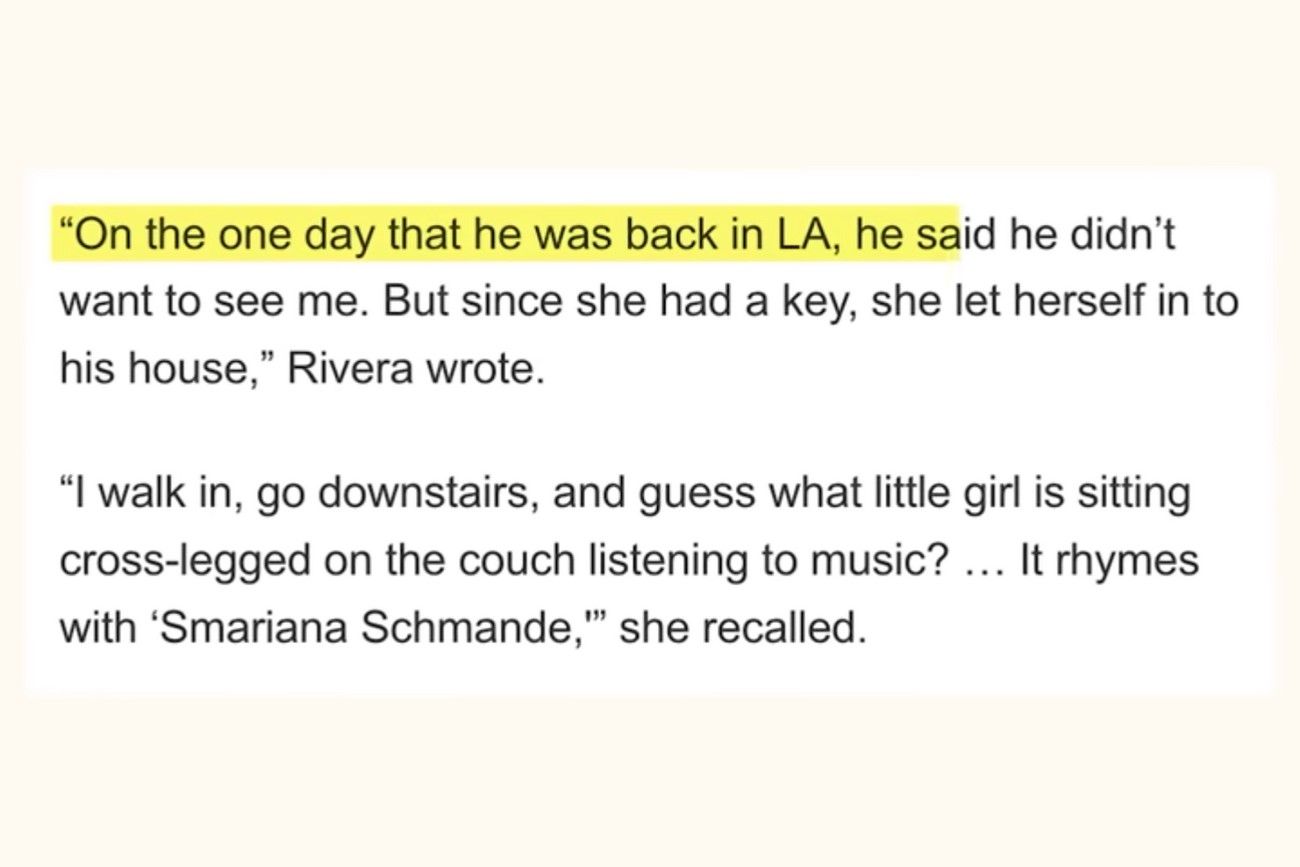 @Ariana Grande is a Serial CHEATER (MANIPULATING and RUINING Relationships)/SLOAN/YouTube.com
15. Only friends
Ariana Grande didn't stay with the rapper for long. In April 2015, the couple announced the end of their 8-month relationship. Representatives of both artists conveyed to US Weekly that Ariana and Sean remained close friends. She "thanked" him in her own way by releasing the song Next One.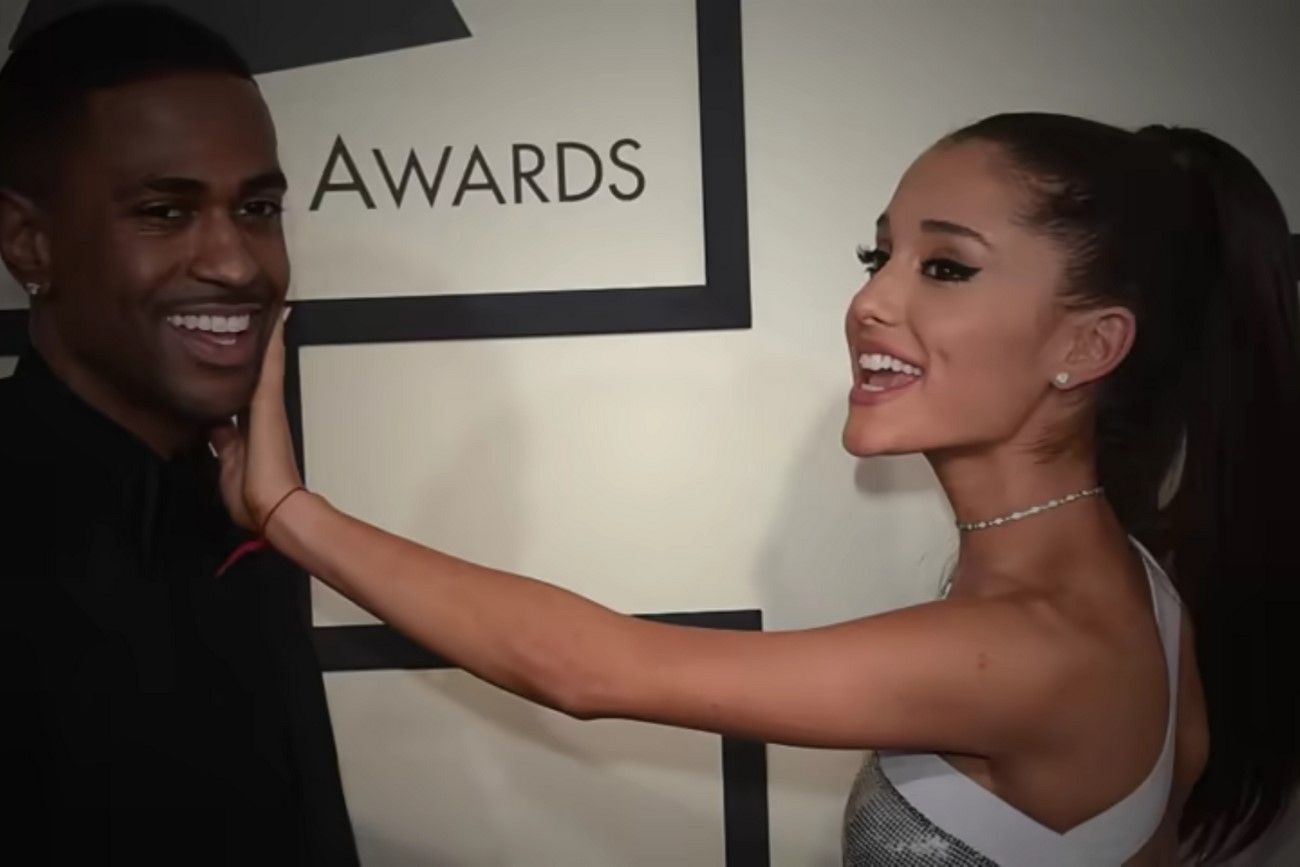 @Ariana Grande is a Serial CHEATER (MANIPULATING and RUINING Relationships)/SLOAN/YouTube.com
16. Short-lived romance
In the summer of 2015, Ariana Grande found love in the arms of the charismatic dancer Ricky Alvarez. As she told Billboard in May 2016, she has a healthy and happy life with Ricky. Surprisingly, two months later, they broke up. But their brief relationship was marked by yet another of Ariana's strange quirks.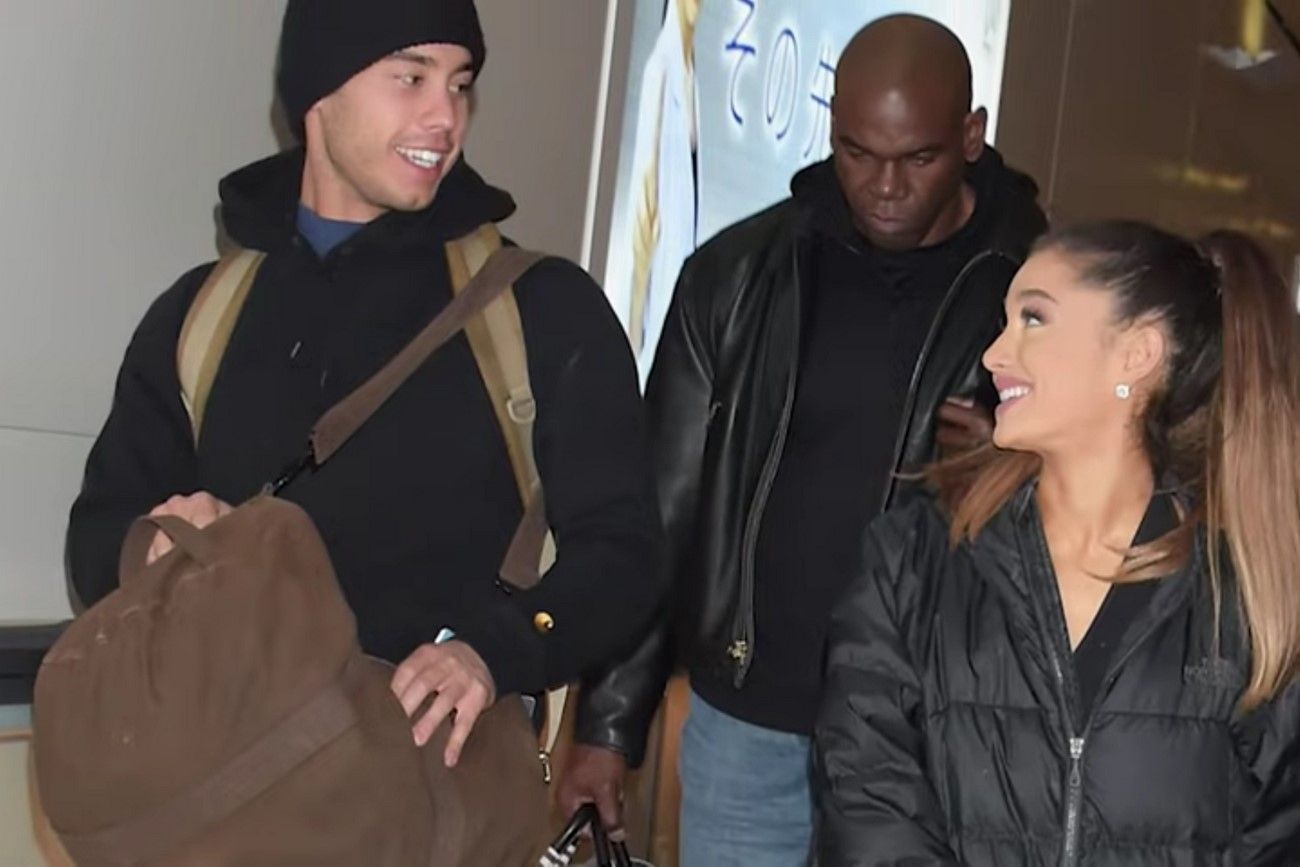 @Ariana Grande's Ex RESPONDS to "Thank U, Next" + Celebs React/Clevver News/YouTube.com
17. Donut taste scandal
Once, a camera caught the couple in a café. In the footage, originally released to TMZ, it is evident that she tried to stealthily lick the donuts. Then she said loudly, "I hate Americans. I hate America." Then the singer had to publicly apologize. The hashtag #WeForgiveYouAriana has been making waves on social media as devoted fans express their forgiveness and solidarity.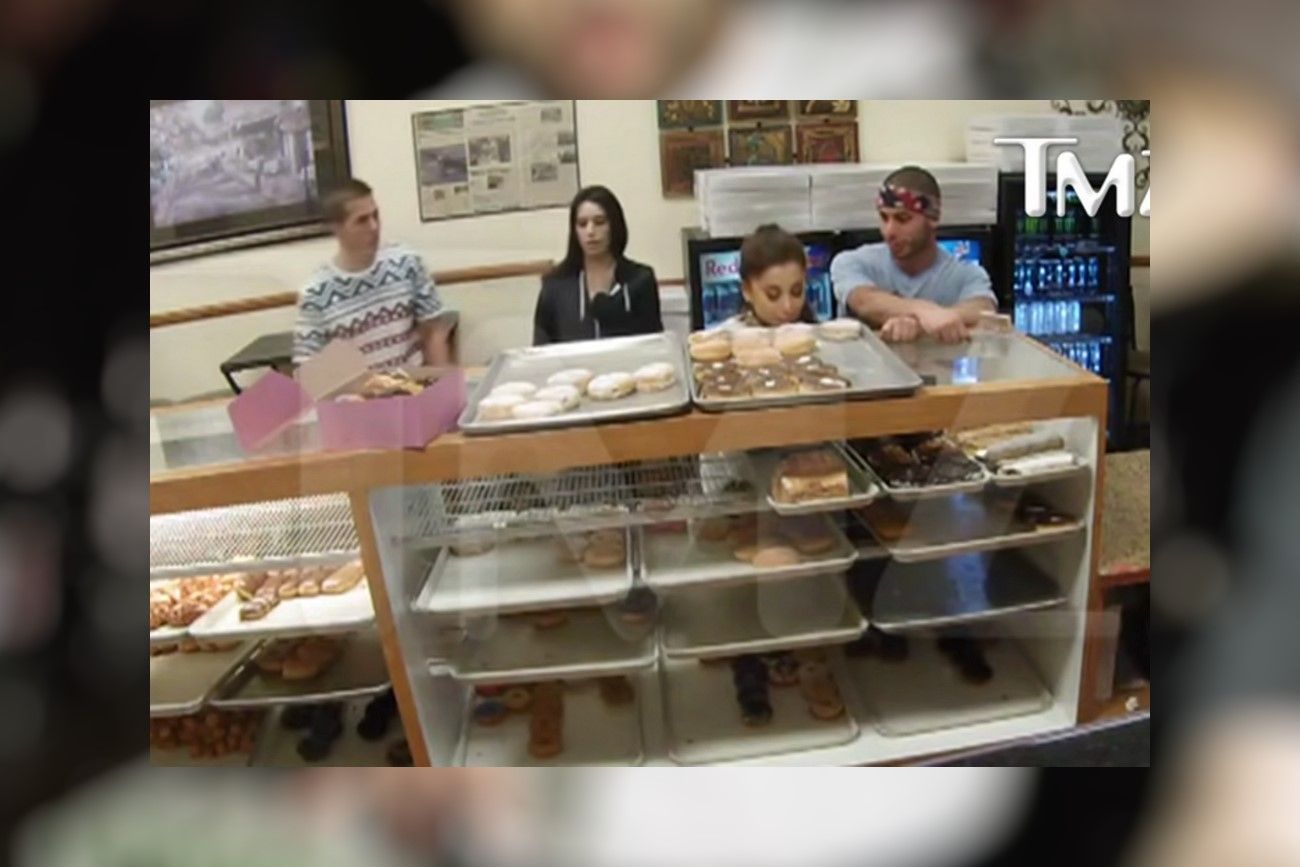 @Ariana Grande: Tongues New Boyfriend & Donuts!! | TMZ/TMZ/YouTube.com
18. Who stole Ariana's heart?
Whether the singer felt something genuine for all her suitors remains unknown. However, fans believe that Ariana did truly love someone. Her heart was stolen by the rapper Mac Miller. The first rumors about Ariana and Mac began circulating in 2013 after their kiss in a The Way video featuring Miller. But she was dating another guy at that time. Genuine relationships began later; they made it official with an Instagram confirmation in September 2016.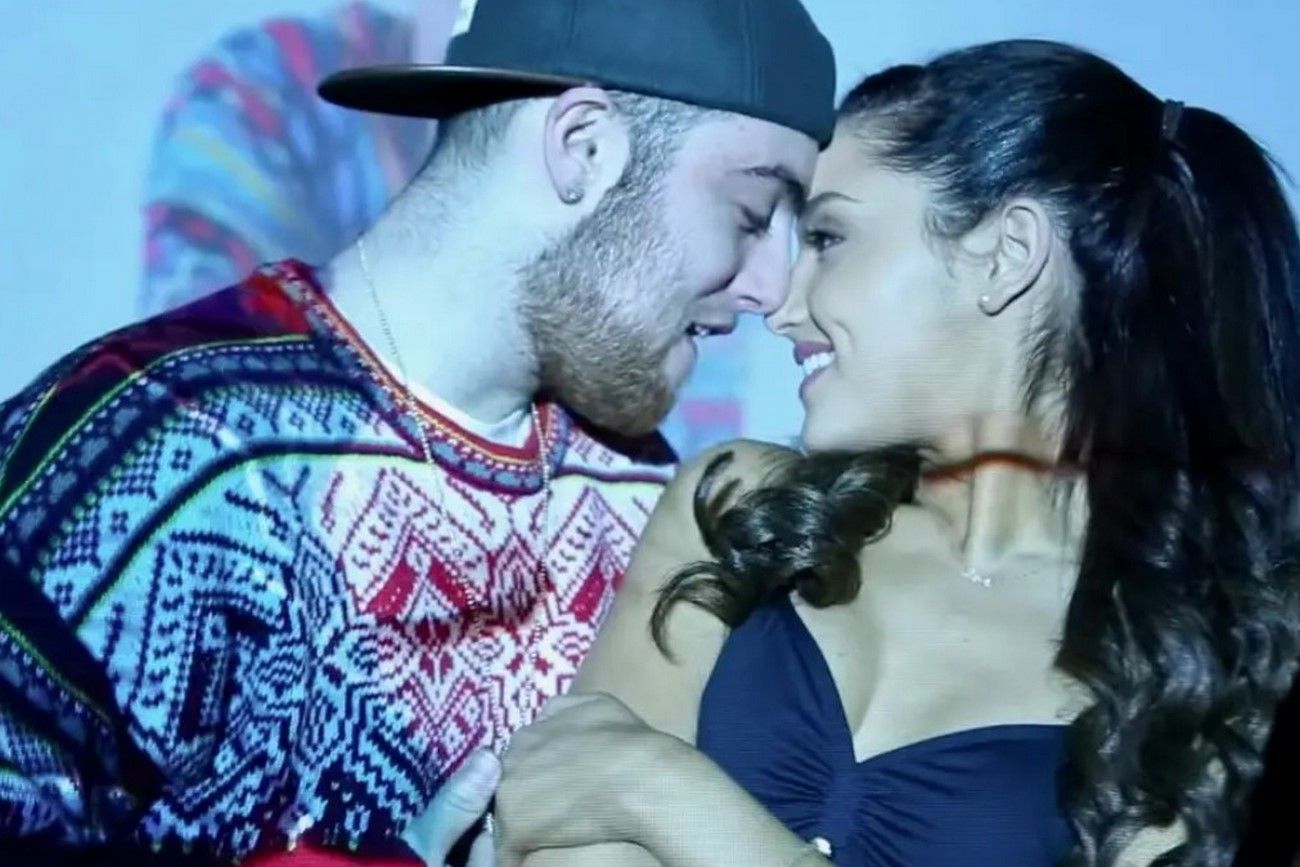 @Ariana Grande - The Way ft. Mac Miller/Ariana Grande/TouTube.com
19. Happy off the public eye
The couple was seen everywhere together. Their eyes sparkled with joy. On The Ellen DeGeneres Show, Ariana admitted that she is truly happy with Miller. She often said that her lover supported her strongly in everything. When an extraordinary situation occurred during her world tour, Mac was the first to call her to make sure she was okay.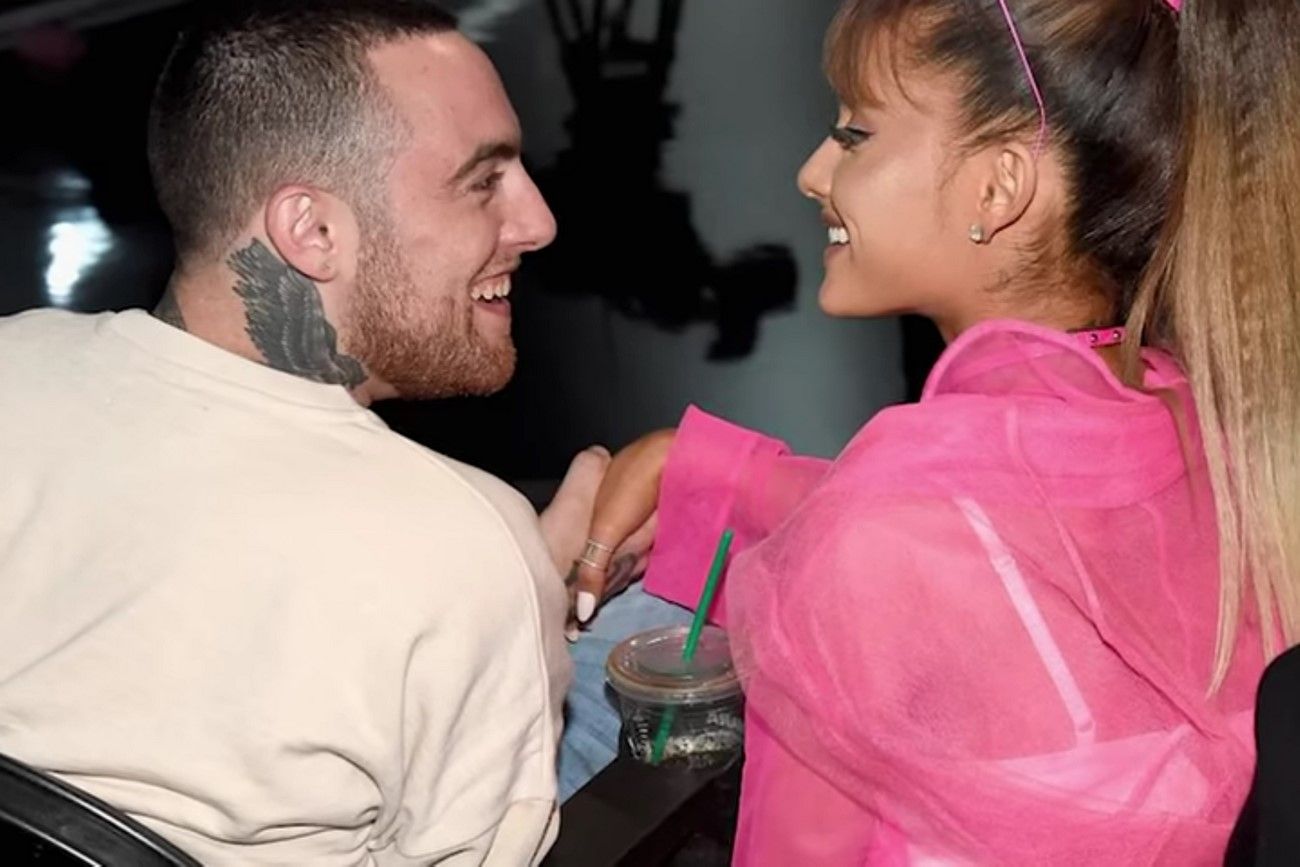 @Mac Miller's Friends Reveal Shocking Details About Ariana Grande/PopJuice/YouTube.com
20. Bloody concert
On May 22, 2017, during Ariana's Dangerous Woman World Tour in Manchester, a horrific event occurred. After the singer's performance, a terrorist detonated an improvised explosive device. 1,017 people were injured, and 23 lost their lives. Ariana was unharmed physically, but deeply frightened. She even temporarily put her tour on hold.
@Ariana Grande speaks out on Manchester concert attack/ABC News/YouTube.com
21. One Love Manchester
Despite the fear and shock she experienced, Ariana managed to gather her courage with the support of her loved ones. Grande organized a charity concert called One Love Manchester on June 4, which raised a total of £17 million to aid the victims of the bombing. After that, with the strength she found within herself, she continued her tour. However, she paid a price for it.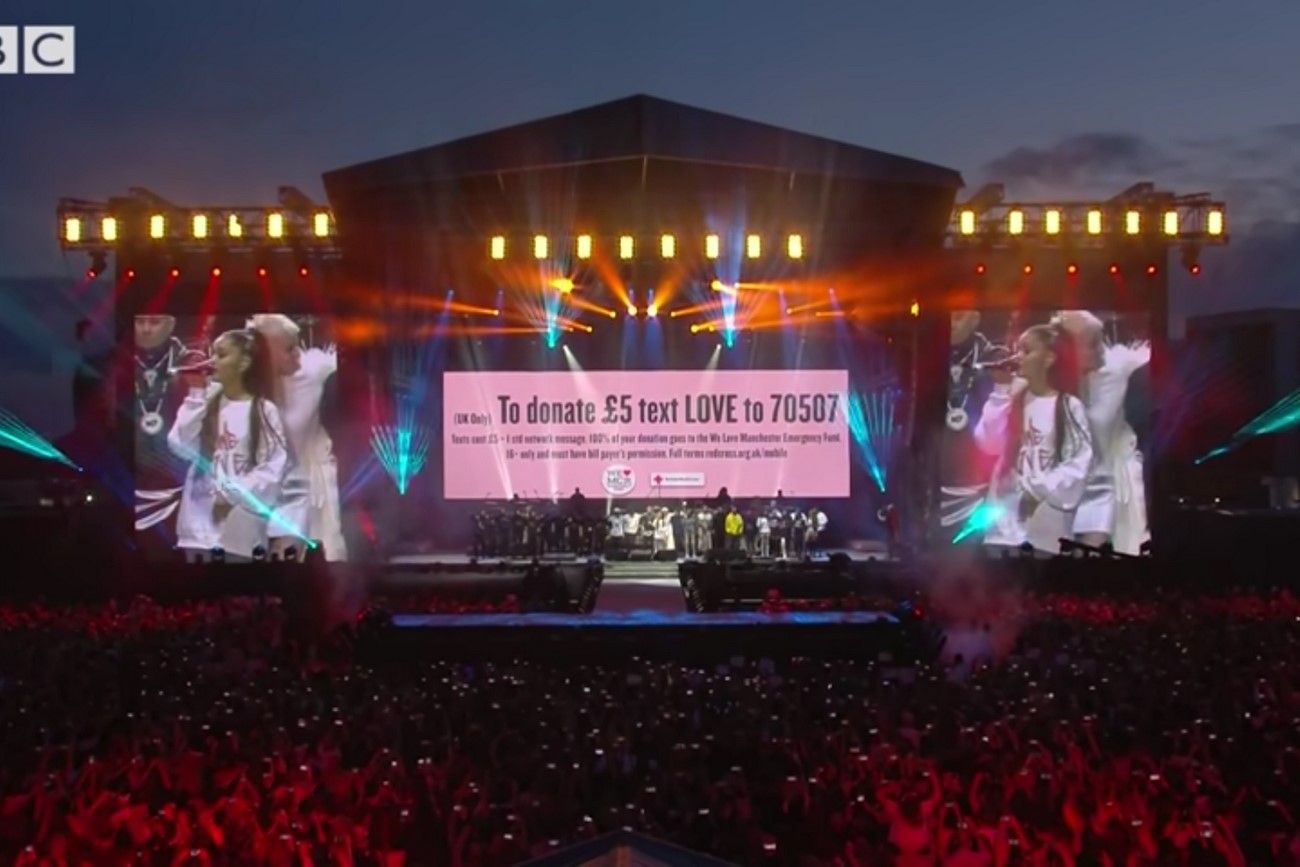 @Ariana Grande - One Last Time (One Love Manchester)/BBC Music/YouTube.com
22. Times of depression
Fans were impressed by how her appearance had changed. They began writing to Ariana, saying that she looked too exhausted and that her face had become too thin. Eventually, the singer admitted that she had been suffering from depression, taking a large amount of antidepressants, and eating improperly. She had developed post-traumatic stress disorder after the terrorist attack. Ariana encouraged her fans to focus on compliments that didn't relate to physical attributes or to ignore any traits in her they didn't like.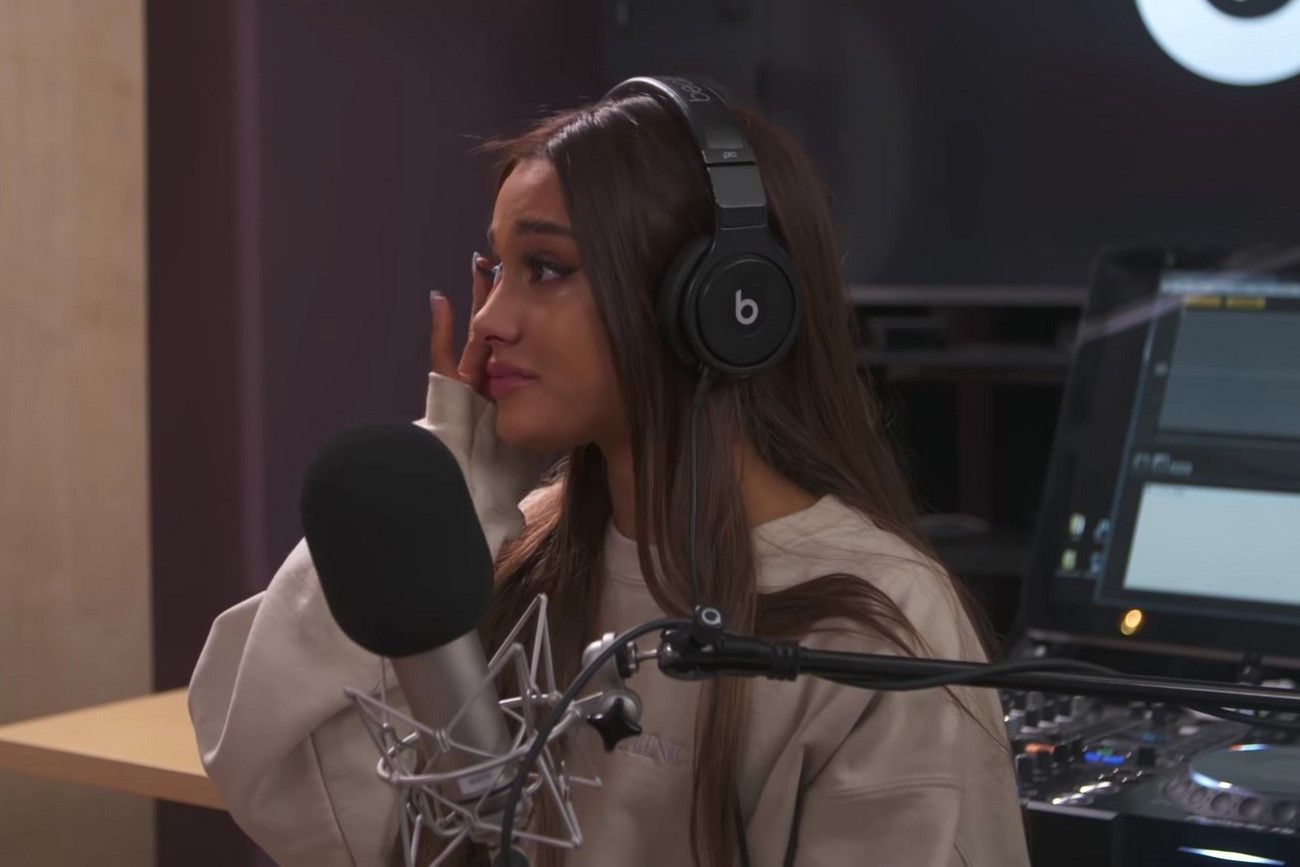 @Ariana Grande: Manchester and Mental Health | Apple Music/Apple Music/YouTube.com
23. Painful decision
It was a challenging period in her life. Ariana had been with Mac for two years. Perhaps their love could have turned into something more if he hadn't used drugs. As Miller confessed to Complex in 2011, he became addicted to promethazine due to excessive criticism of his debut album. In an interview with Billboard in 2015, he also admitted that he used a lot of drugs. Numerous attempts to overcome his addiction were unsuccessful. Ariana fought hard for Mac, but it was all in vain. In the end, she made the decision to end the relationship, dedicating an emotional post to her love on Instagram.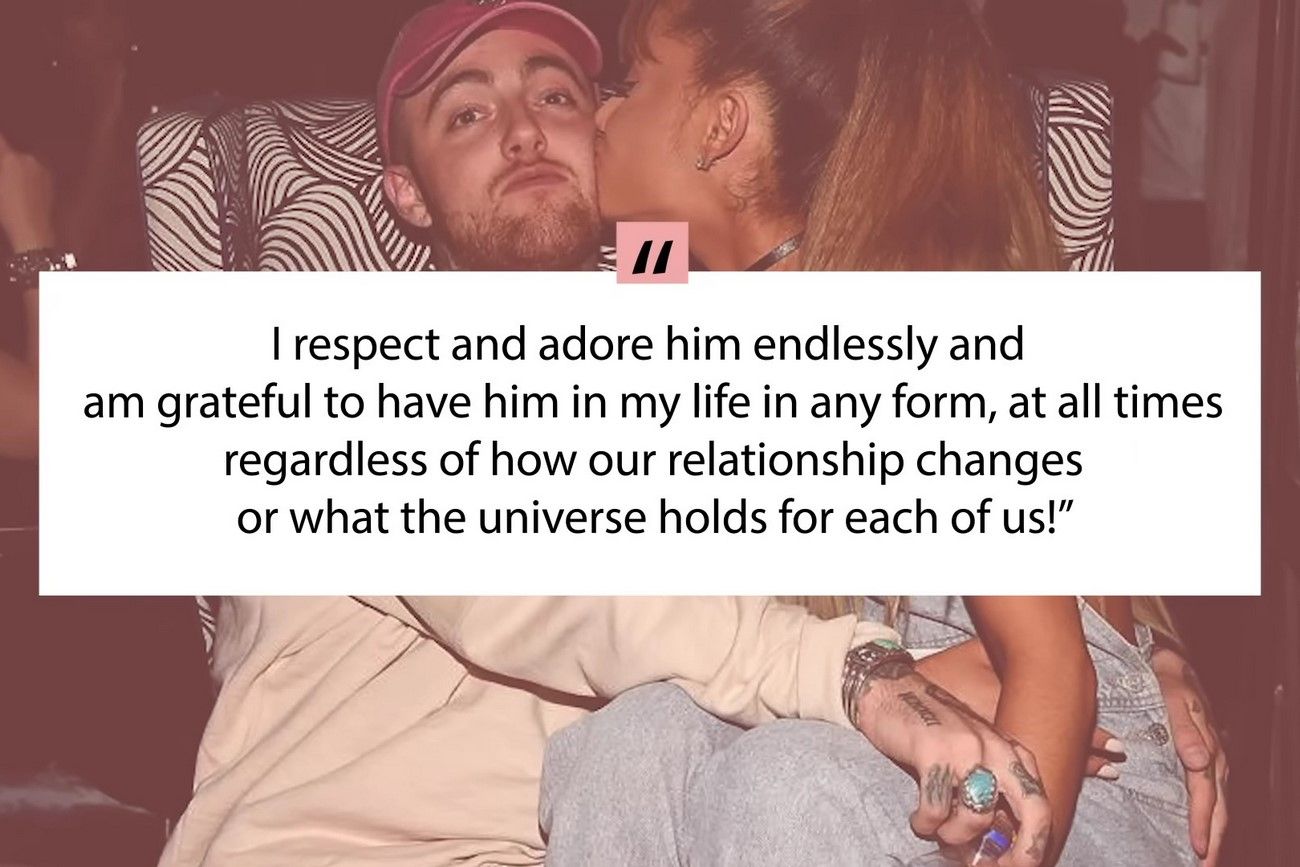 @What Nobody Understood About Ariana Grande's & Mac Miller's Relationship../The Petty Show/YouTube.com
24. Emotional farewell
The singer wrote in her post that, despite everything, she considers Mac to be the best friend on the planet and is always ready to support him. Later, she confessed in her Vogue interview that she fought for him for a very long time. Supposedly, she was the glue that held everything together, but the singer chose drugs, and there was nothing left but to leave Mac to his choice.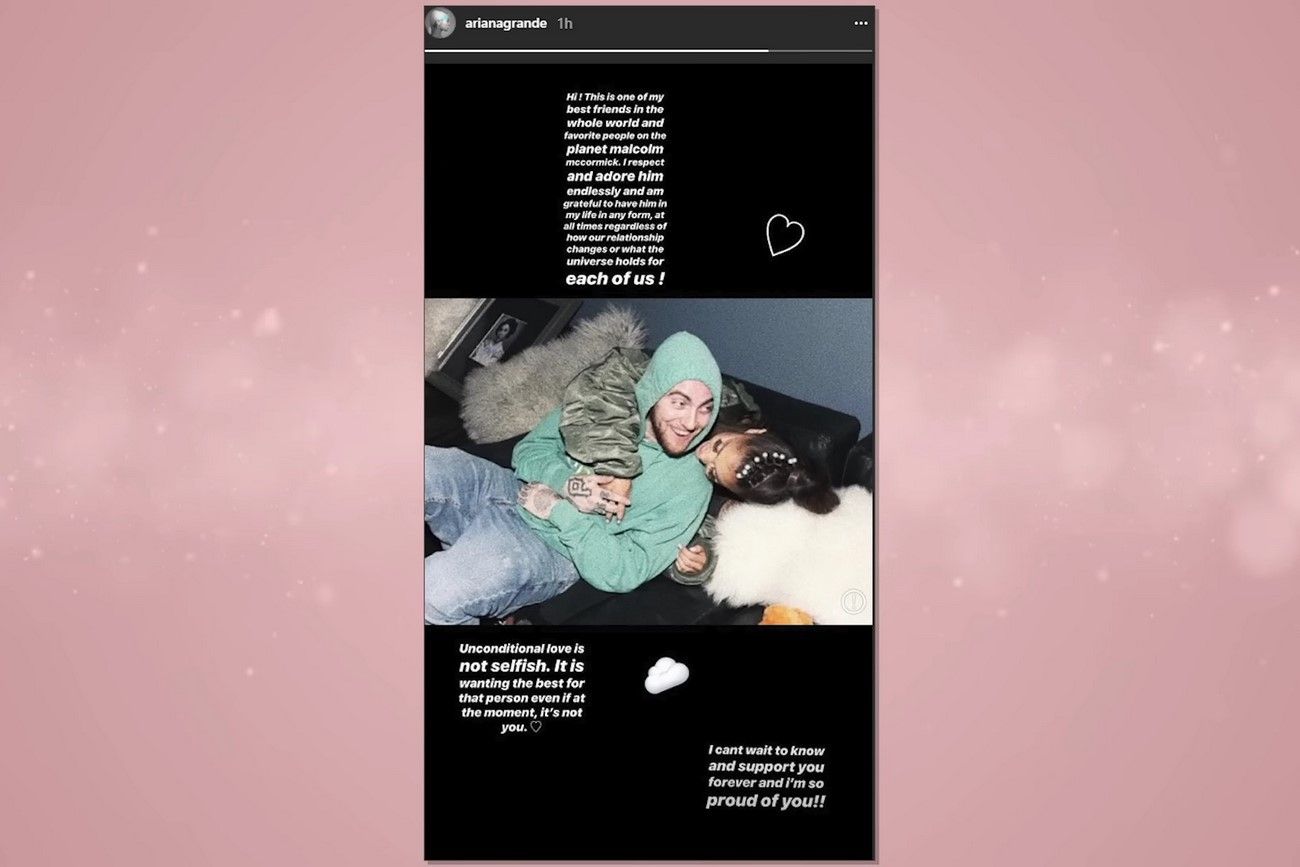 @What Nobody Understood About Ariana Grande's & Mac Miller's Relationship../The Petty Show/YouTube.com
25. Ariana was engulfed by passion
Ariana didn't stay single for long. Just a few weeks after the breakup, she started a relationship with Pete Davidson. The passion between them was so intense that, within a month, Pete made a proposal. Ariana soon showed off her engagement ring, which, according to TMZ, was custom-made and cost Davidson $93,000.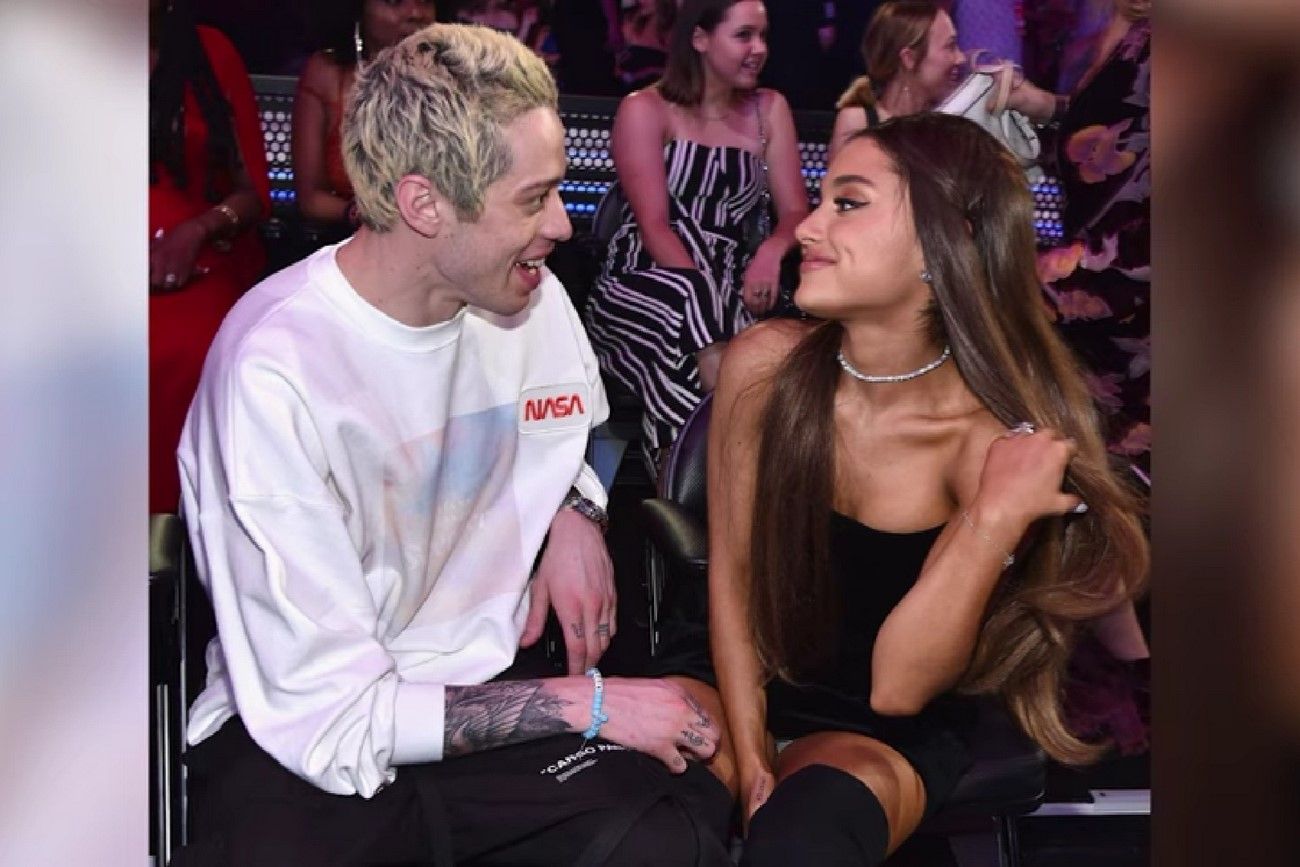 @Top 10 BIGGEST Ariana Grande And Dalton Gomez Relationship Red Flags/InformOverload/YouTube.com
26. Tattoos as a sign of eternal love
Ariana and Pete shared a common passion. The couple, who had recently become engaged, solidified their love by getting a set of meaningful tattoos. At first, they got matching small cloud tattoos on their fingers. Davidson also acquired two tattoos that referenced Grande: a black bunny ear mask on the neck and Grande's initials on his hand. After that, Ariana Grande proudly displays a fresh tattoo of Davidson's name on her ring finger, just below the engagement ring. They ended up getting over six matching or dedicated tattoos for each other.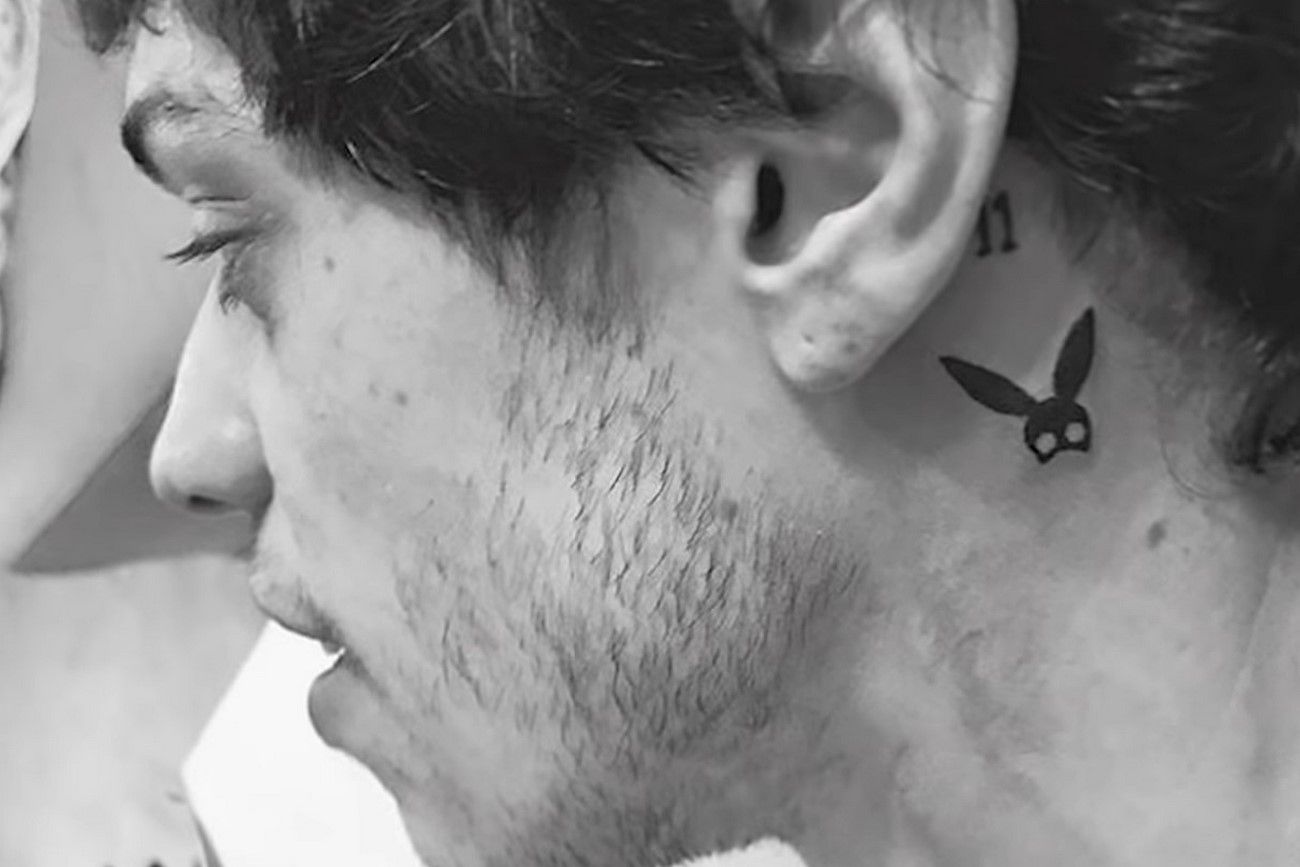 @Ariana Grande Gets TATTOO In Honor Of Pete Davidson's Late Dad/Clevver News/YouTube.com
27. The tragic death of her ex
Devastating news shook Ariana's world. She learned that her ex-boyfriend, Mac Miller, had died from an overdose. The very next day, the singer informed Pete that she was ending their relationship for good. Ariana never announced the reason for their split: whether Davidson had hurt her, or was it because she was utterly devastated by grief?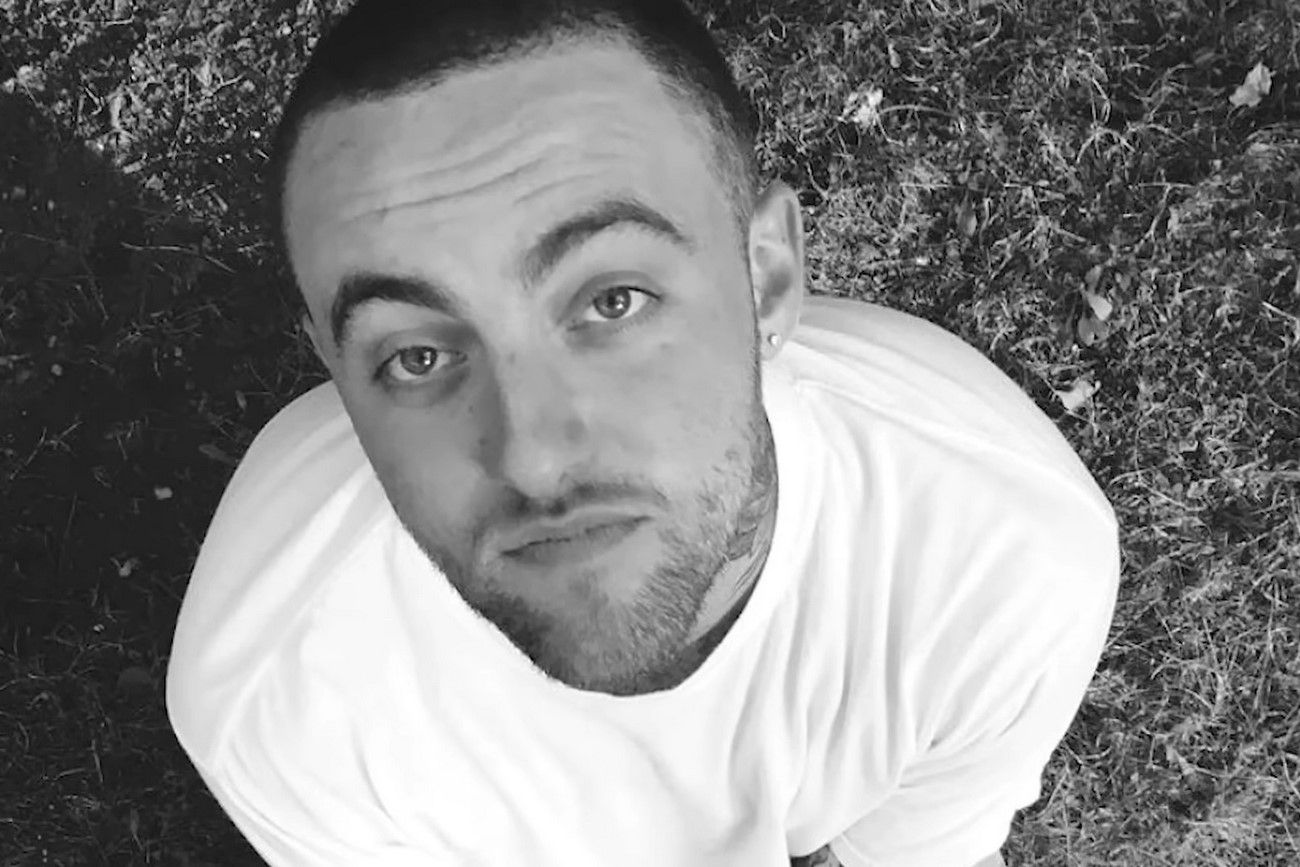 @What Nobody Understood About Ariana Grande's & Mac Miller's Relationship../The Petty Show/YouTube.com
28. About the breakup with Pete
Later, in a Vogue interview, Ariana revealed that her relationship with Davidson was a wonderful adventure, a source of entertainment, and that they had a great time together. She called him an amazing distraction. Pete, of course, was hurt by these words and didn't remain silent.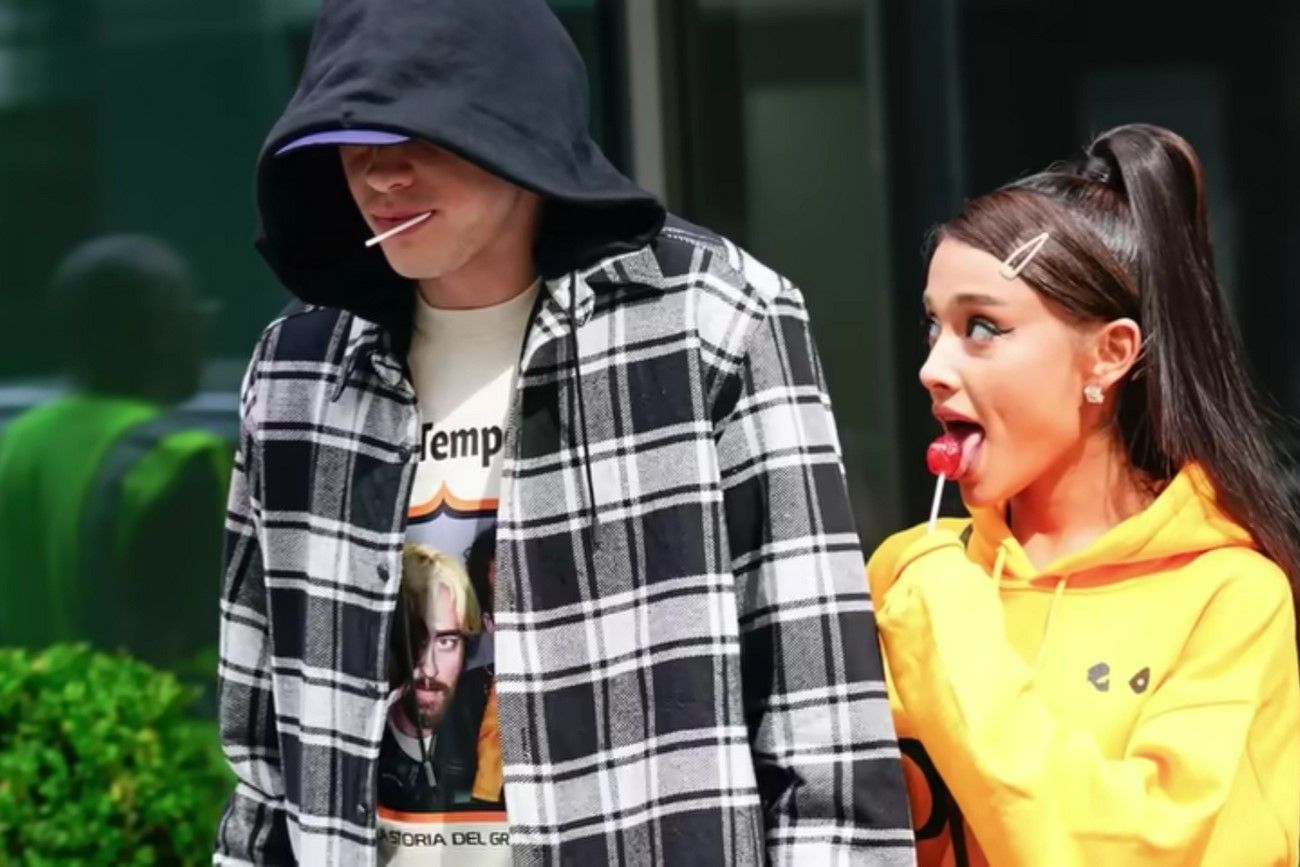 @Ariana Grande is a Serial CHEATER (MANIPULATING and RUINING Relationships)/SLOAN/YouTube.com
29. Pete speaks…
The offended Davidson eventually expressed his grievances. Commenting on Ariana's Vogue photoshoot, he joked in his Netflix special that if he spray-painted himself brown, his career would be over. And it wasn't the first time Ariana was publicly accused of blackfishing. This is when white celebrities progressively darken their appearance and resemble people with darker skin tones.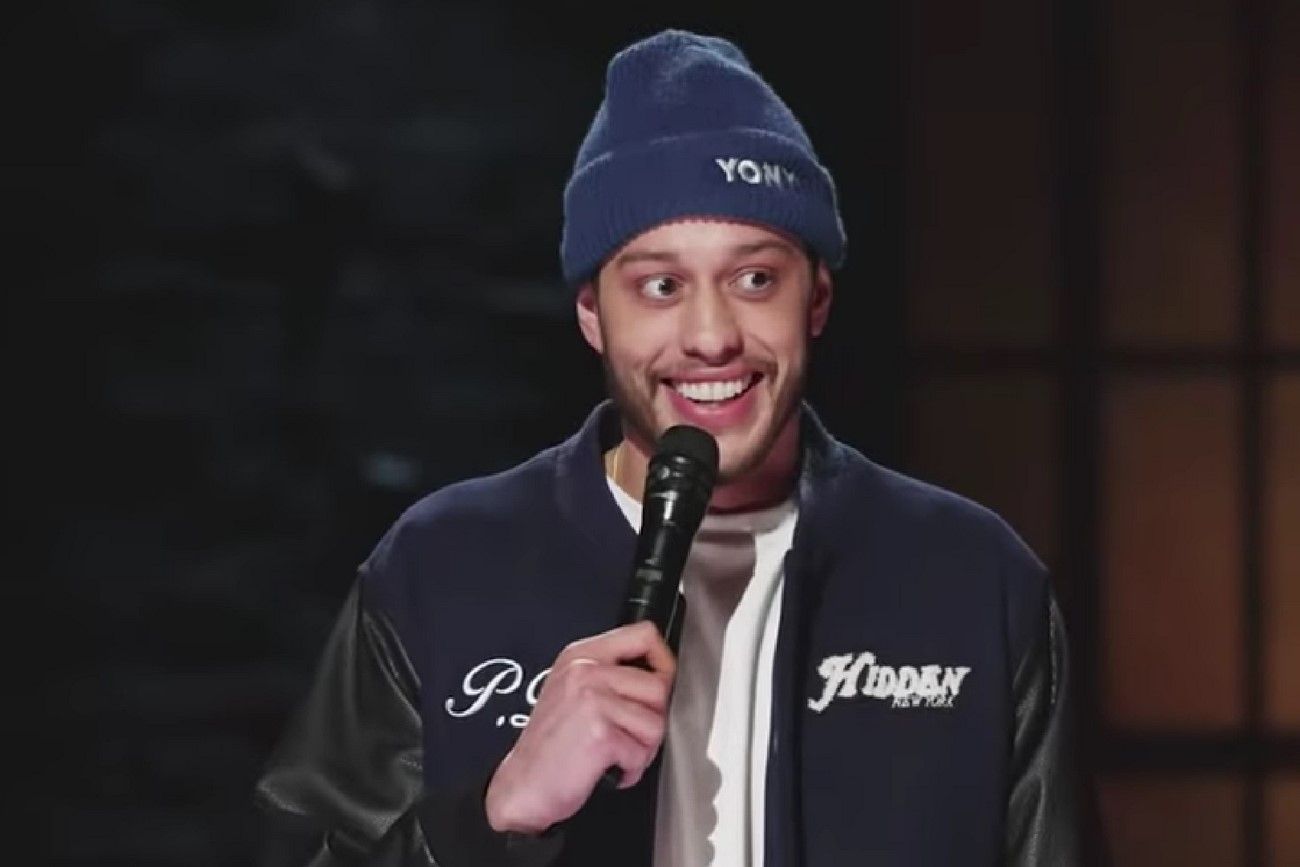 @Top 10 BIGGEST Ariana Grande And Dalton Gomez Relationship Red Flags/InformOverload/YouTube.com
30. Was there plastic surgery?
According to CNN, the pop star has undergone lip injections and Botox multiple times. The publication also notes that the singer has no plans to abstain from similar cosmetic procedures in the future. However, she denies any surgical interventions. Yet haters are convinced that she's not telling the whole truth. Fans believe that Ariana's appearance has significantly changed over the years.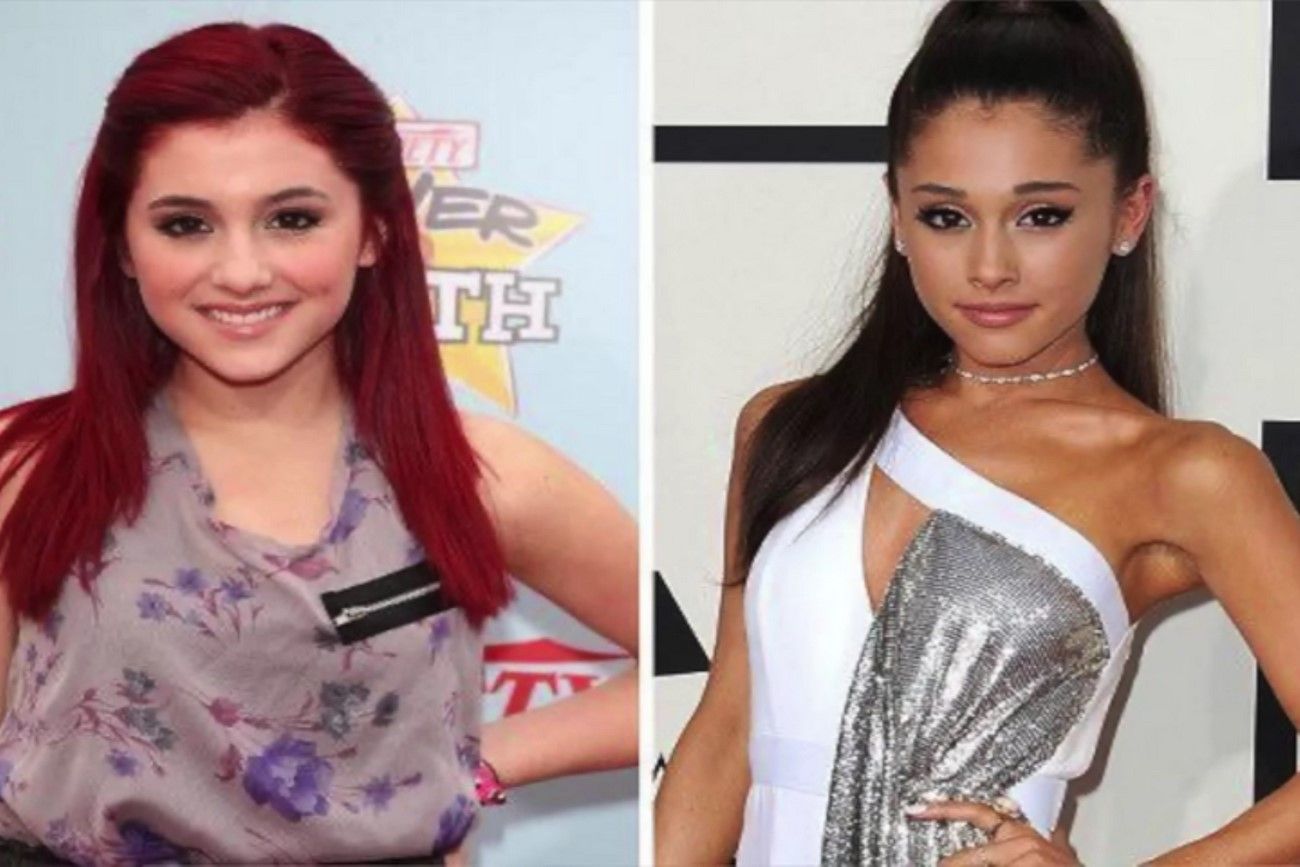 @Ariana Grande is Having an Identity Crisis (plastic surgery, blackfishing, weight loss)/Toni Bryanne TV/ YouTube.com
31. Short-lived Romance
Following her relationship with Pete, Grande entered a romance with Mikey Foster, a member of Social House. In August 2019, Page Six disclosed that the new couple had been quietly seeing each other for a while. Their collaboration on the track Boyfriend sparked romance rumors, especially after fans witnessed their onscreen kiss in the video. However, after nine months of dating, the couple decided to part ways. Hollywood Life wrote that Ariana and Mikey were in a casual relationship that was enjoyable, but it was never going to turn into something deeply serious.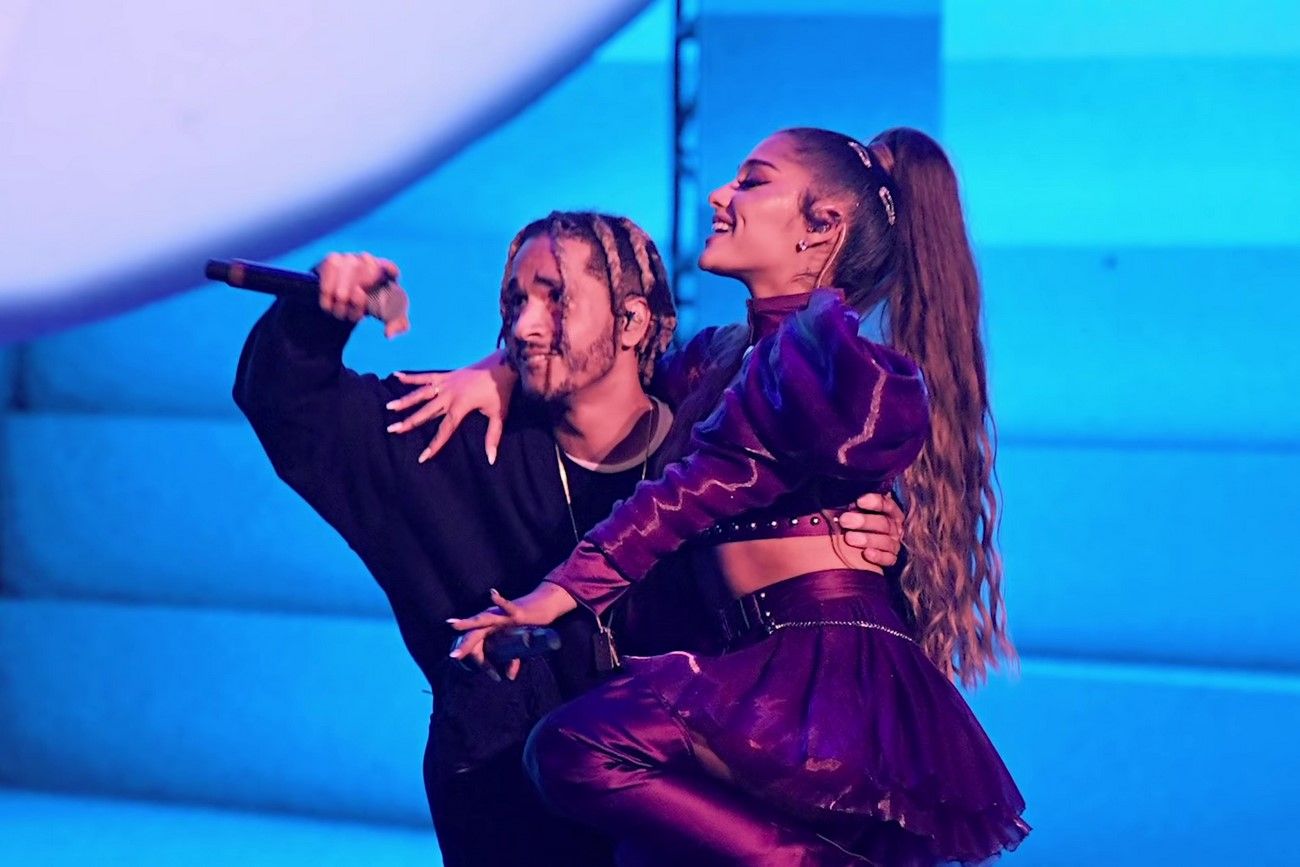 @Ariana Grande & Mikey Foster BREAKUP!/Clevver News/YouTube.com
32. Plagiarism
In 2019, another scandal unfolded in Ariana's life. Several artists accused Ariana Grande of plagiarism. Rap artist Princess Nokia presented her claims against Ariana Grande, alleging that Grande borrowed several drum lines from her composition Mine for her single 7 Rings. Furthermore, artists Soulja Boy and 2 Chainz were not bystanders in the conflict. They accused the singer of stealing lyrics and the concept of her music video. The conflict escalated to such an extent that it was discussed on the Fox News channel.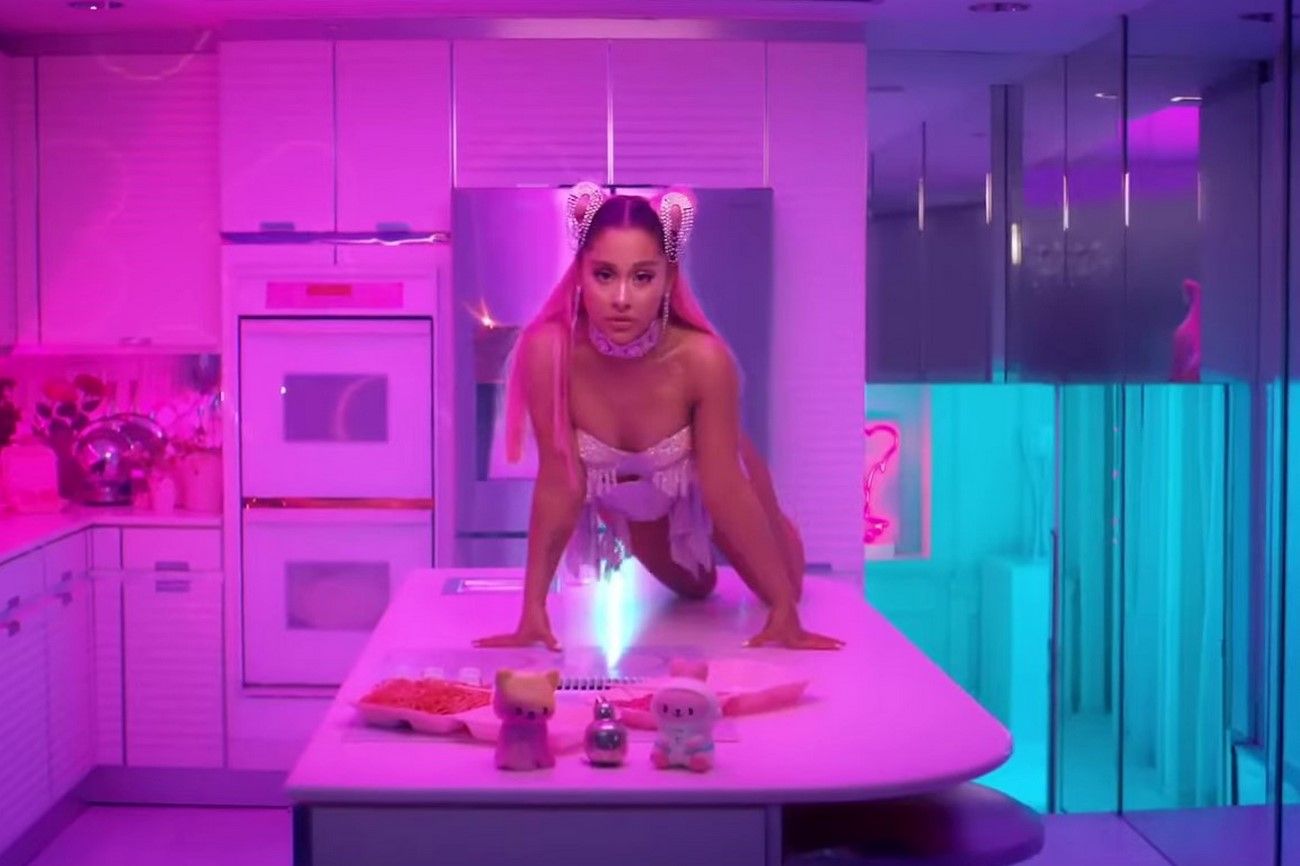 @Ariana Grande 7 rings Official Video/social trends official/YouTube.com
33. Who's the lucky one?
In February 2020, TMZ published images capturing Ariana kissing an unknown man. The following month, TMZ verified that Grande's new partner was luxury real estate agent Dalton Gomez. He worked with a lot of celebrities. And this guy managed to do what no one before him could.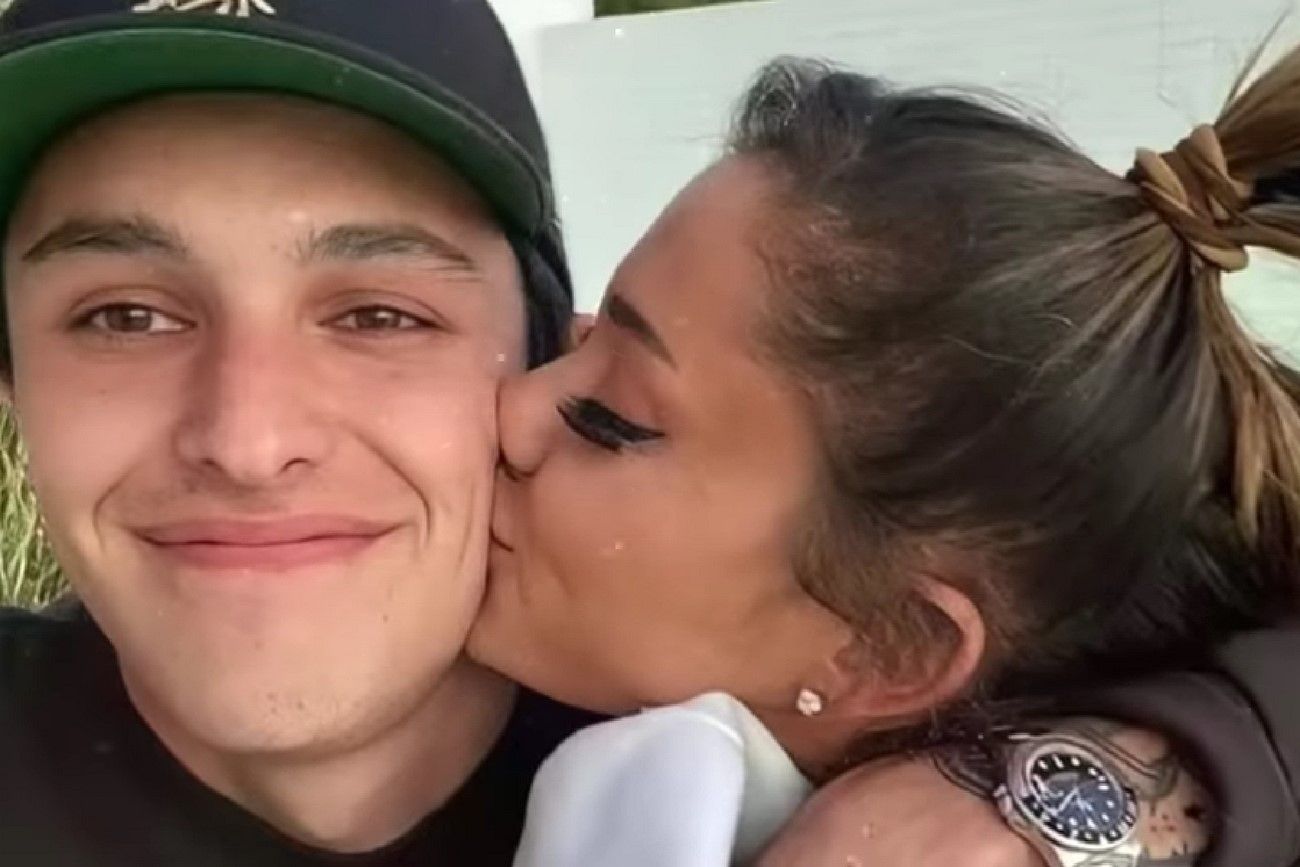 @Ariana Grande Speaks on Dalton Gomez CHEATING On Her/This Happened/YouTube.com
34. Secret wedding
The couple didn't wait long. According to E! News, they wanted a small and intimate wedding. In 2021, the lovebirds decided to have a secret wedding. Only 20 people were invited to the event, which took place in the backyard of Ariana's house.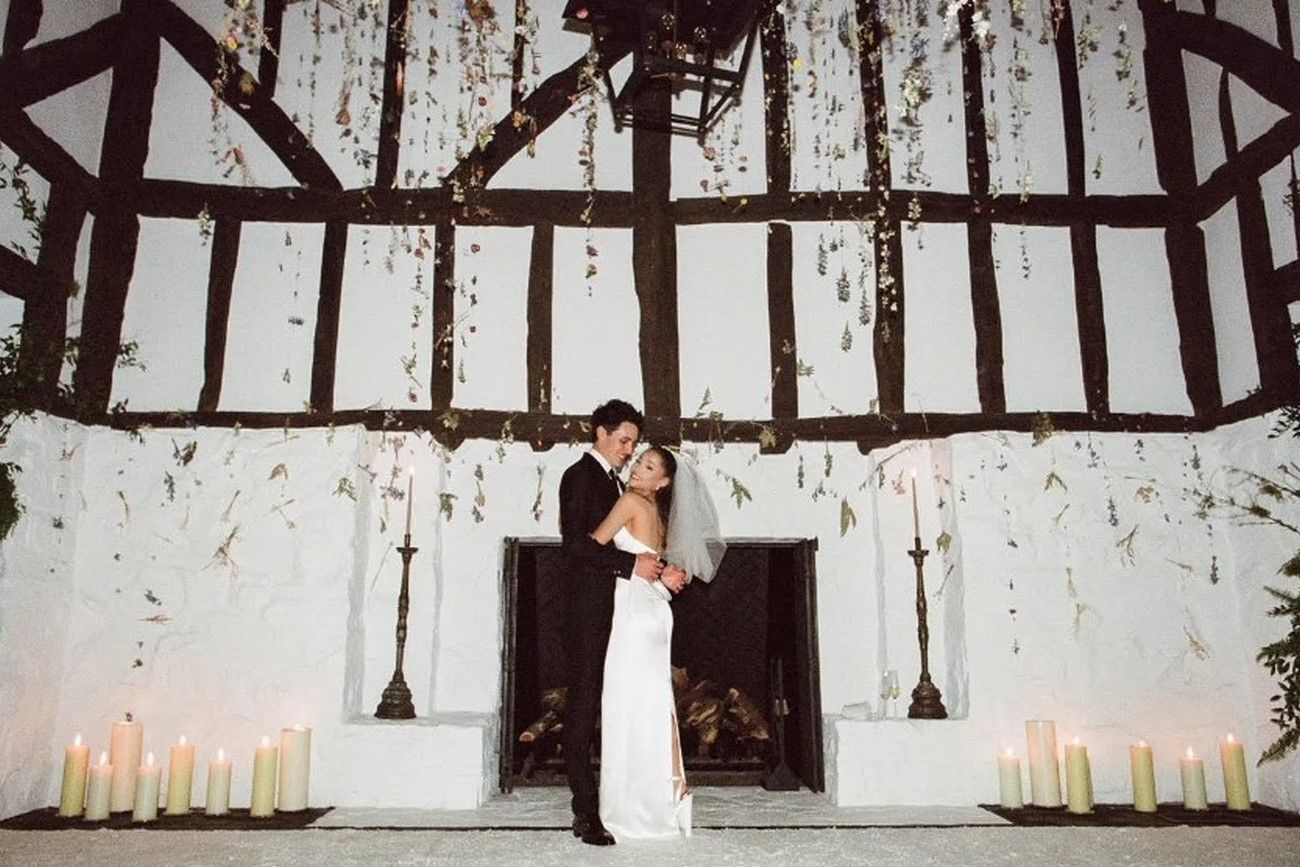 @Ariana Grande Speaks on Dalton Gomez CHEATING On Her/This Happened/YouTube.com
35. First troubles
According to the press, Ariana and her husband were happy while the COVID-19 quarantine was in place. However, as soon as the restrictions were lifted, Ariana's tours resumed, and media attention towards her grew immensely. Their relationship took a downturn when Grande appeared at Wimbledon without her wedding ring, intensifying speculation about a divorce.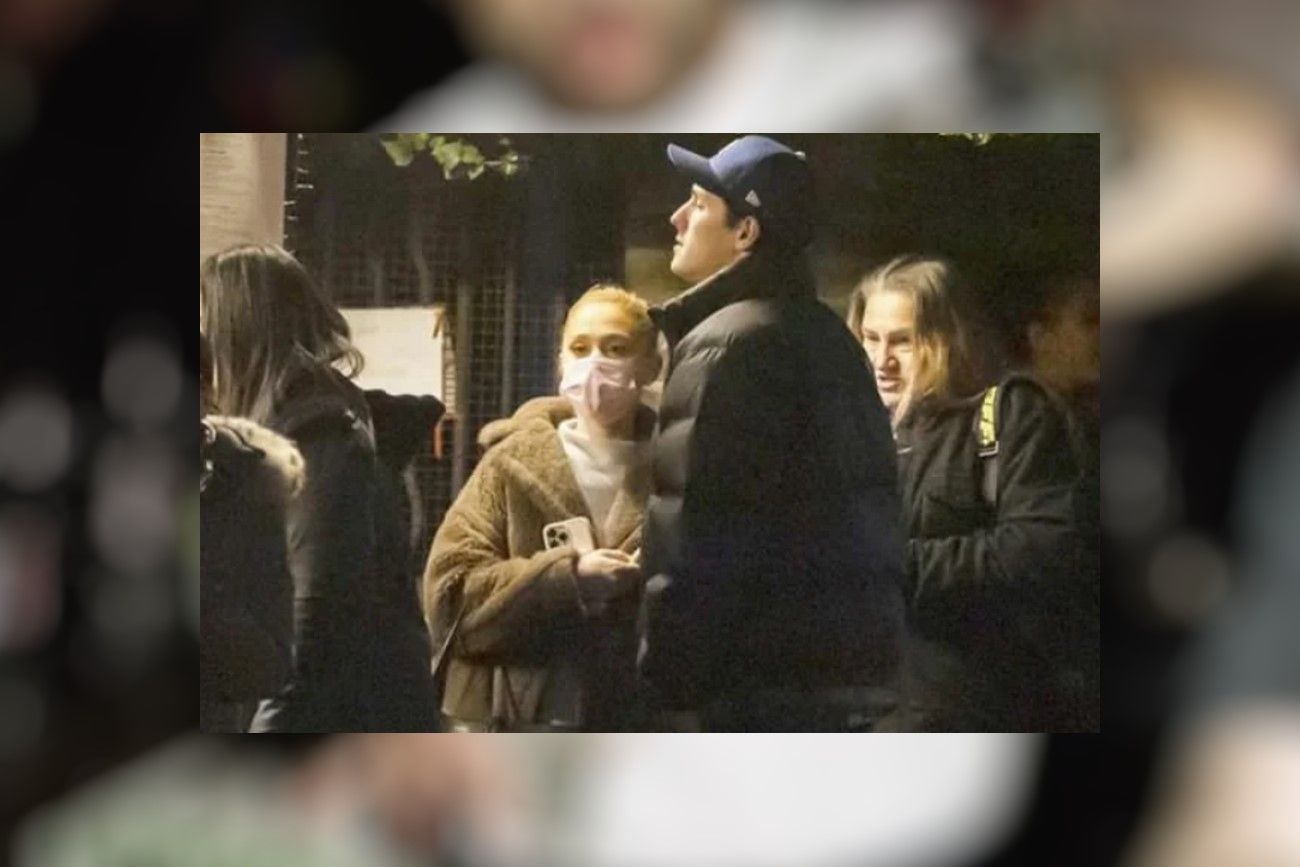 @victorrriiiaaa123/reddit.com
36. Love affair or true love?
Struggles with her husband took a toll on Ariana, so she immersed herself in her work. Suddenly the press started buzzing about Ariana's new romantic interest: "Ariana is dating a married man. Who is her mysterious suitor?"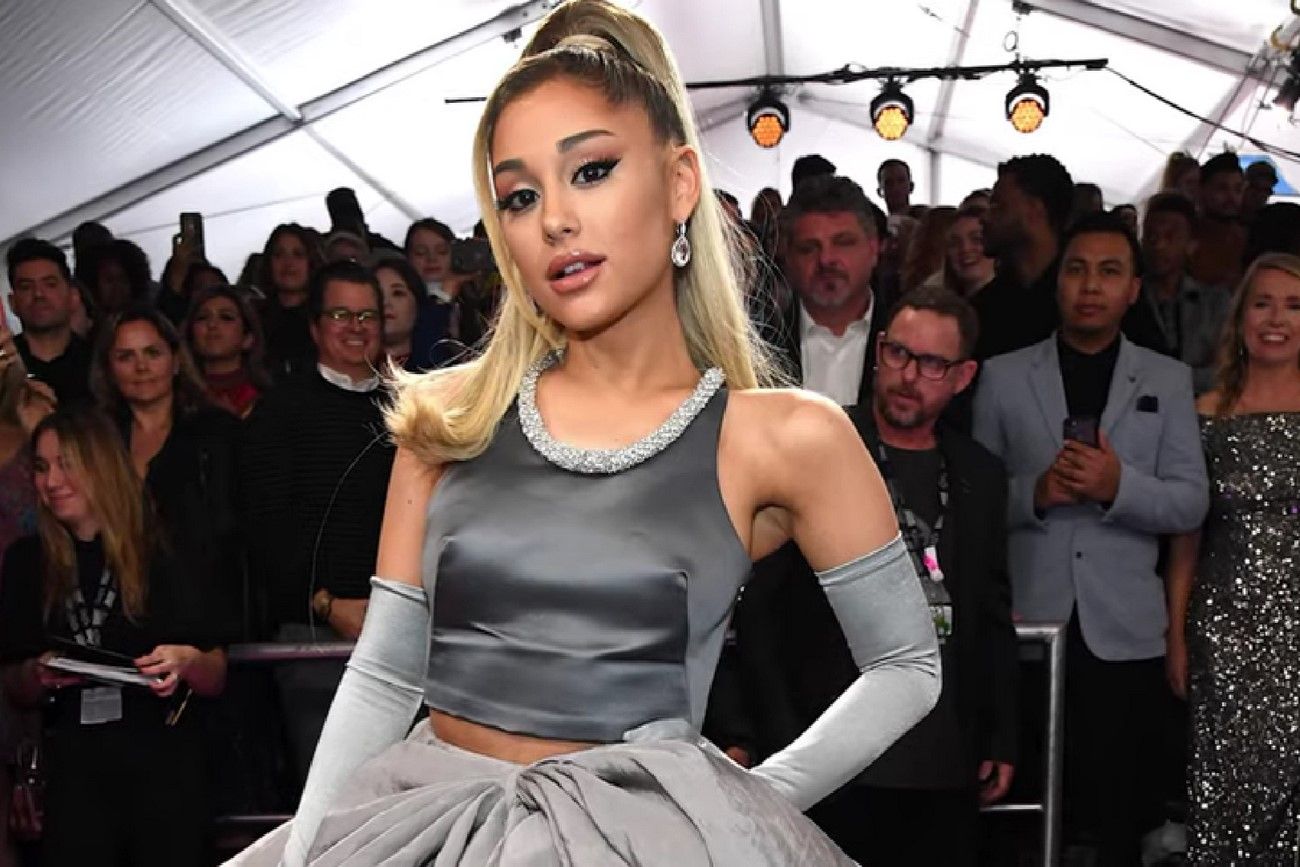 @Ariana Grande's Devastating Marriage Collapse Over Dalton's SECRET Affair/PopPlug/YouTube.com
37. So, who is Ariana really dating?
The truth was revealed soon. While still married to Dalton, Ariana became involved in a romantic relationship with actor and singer Ethan Slater, best known for his lead role in the Broadway musical SpongeBob SquarePants.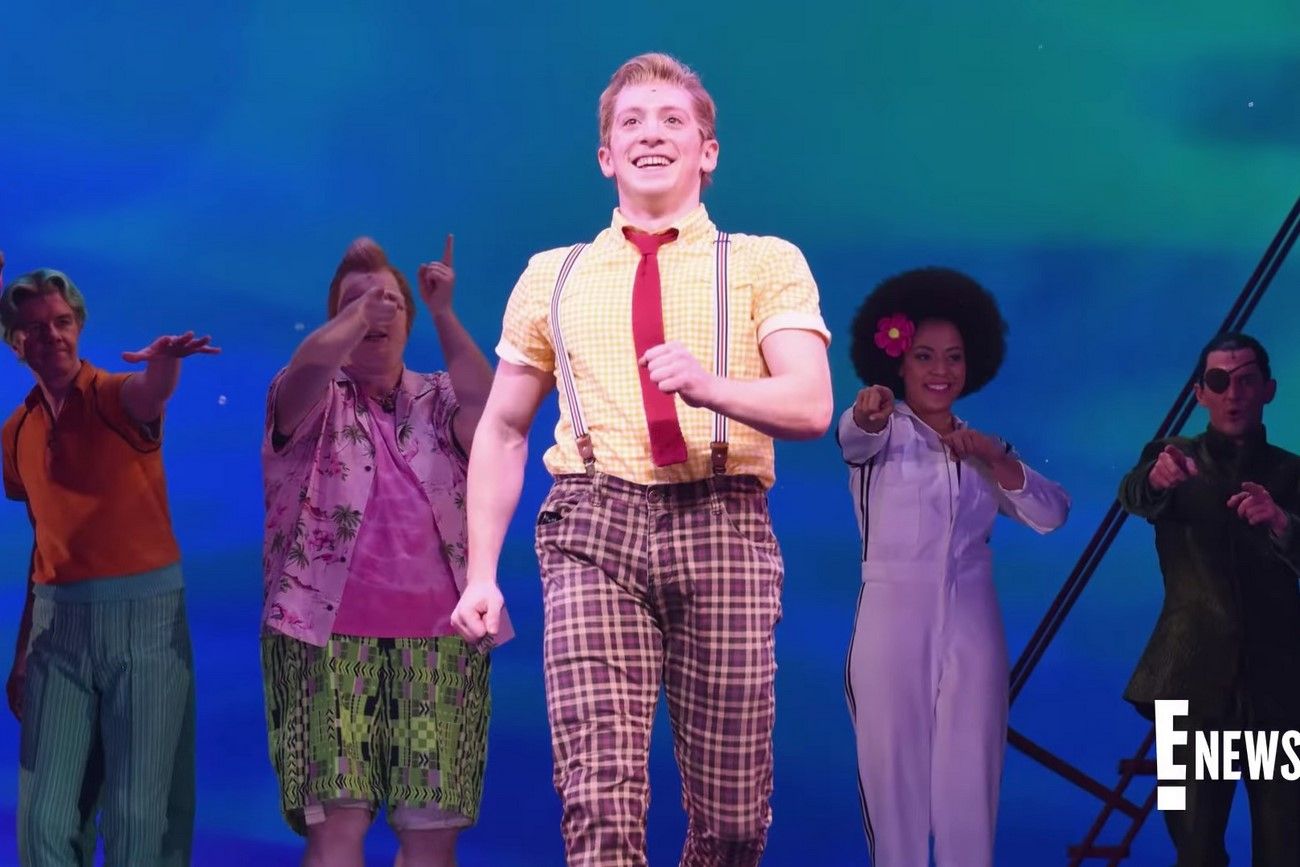 @Ariana Grande Dating Wicked Co-Star Ethan Slater | E! News/E! News/YouTube.com
38. Meeting
The couple met during the musical Weekend. There, Slater plays a character who is in love with Ariana's heroine. The film turned out to be prophetic; according to an insider, the romance translated into reality.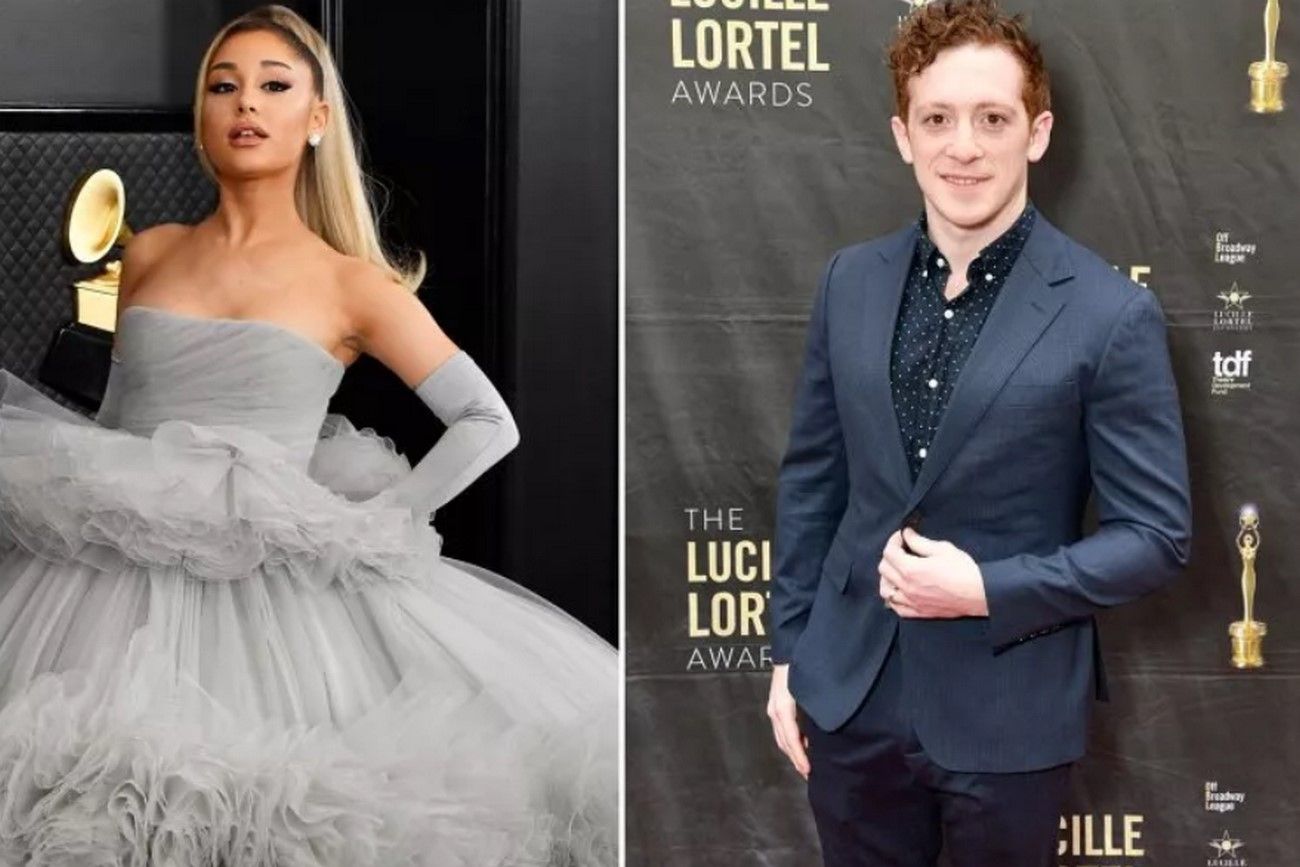 @swagNextTuber/reddit.com
39. Between two fires
As it turned out, Ethan was not free either. He was married to the musician Lily Jay. The couple has a one-year-old son. The wife found out about her husband's betrayal just a few days before the press wrote about it. Needless to say, she was shocked. Jay filed for divorce in July 2023. She says in the comment on Page Six that because of Ariana, her family turned into collateral damage, and her sole concern now is safeguarding their child.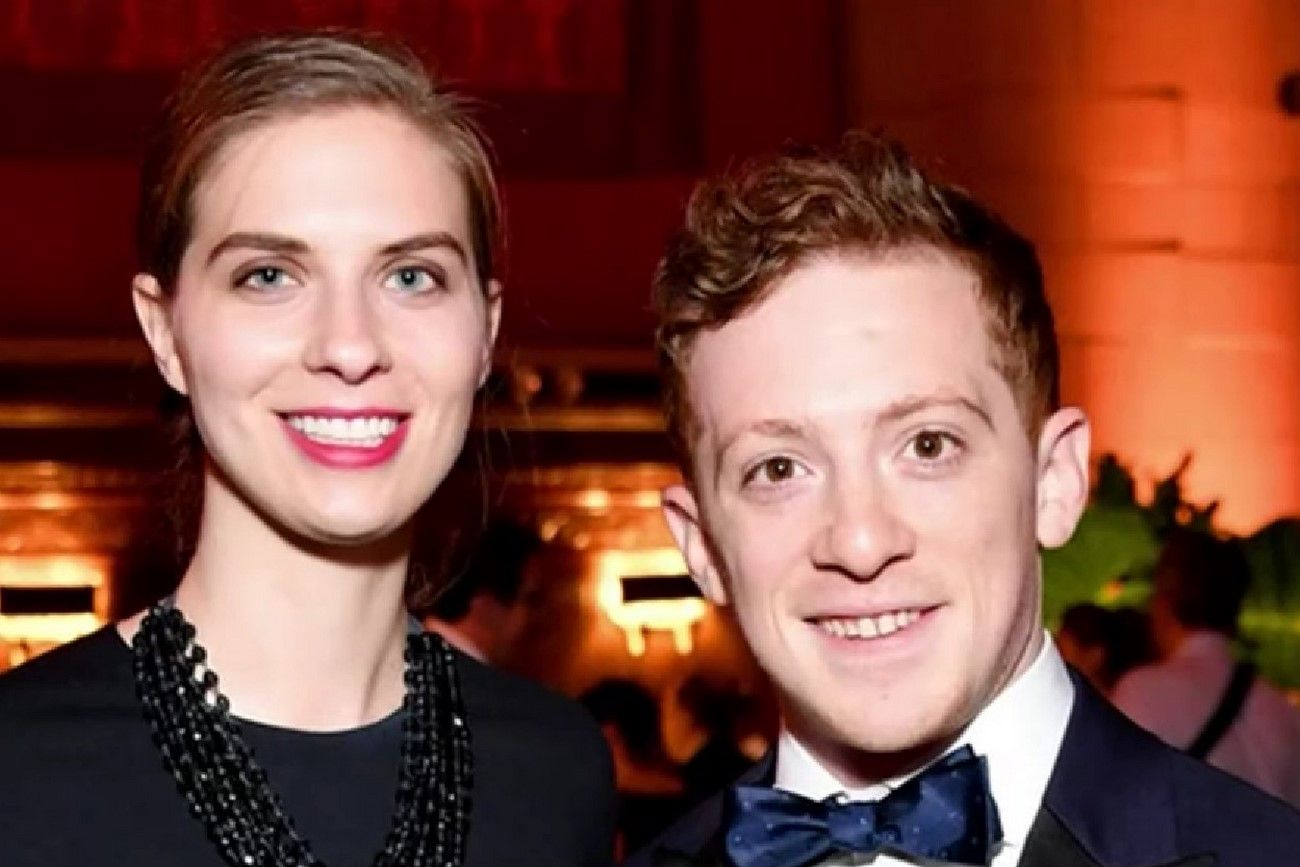 @Ariana Grande's NEW Boyfriend ABANDONED His Family for Her (His Wife SPEAKS OUT)/SLOAN/ YouTube.com
40. Betrayer or honest man?
Fans immediately divided into two camps. Some called the singer a home-wrecker, while others attacked Ethan. They argued that the man had lived in marriage with a woman who gave birth to his son, and it was dishonorable for him to cheat on her.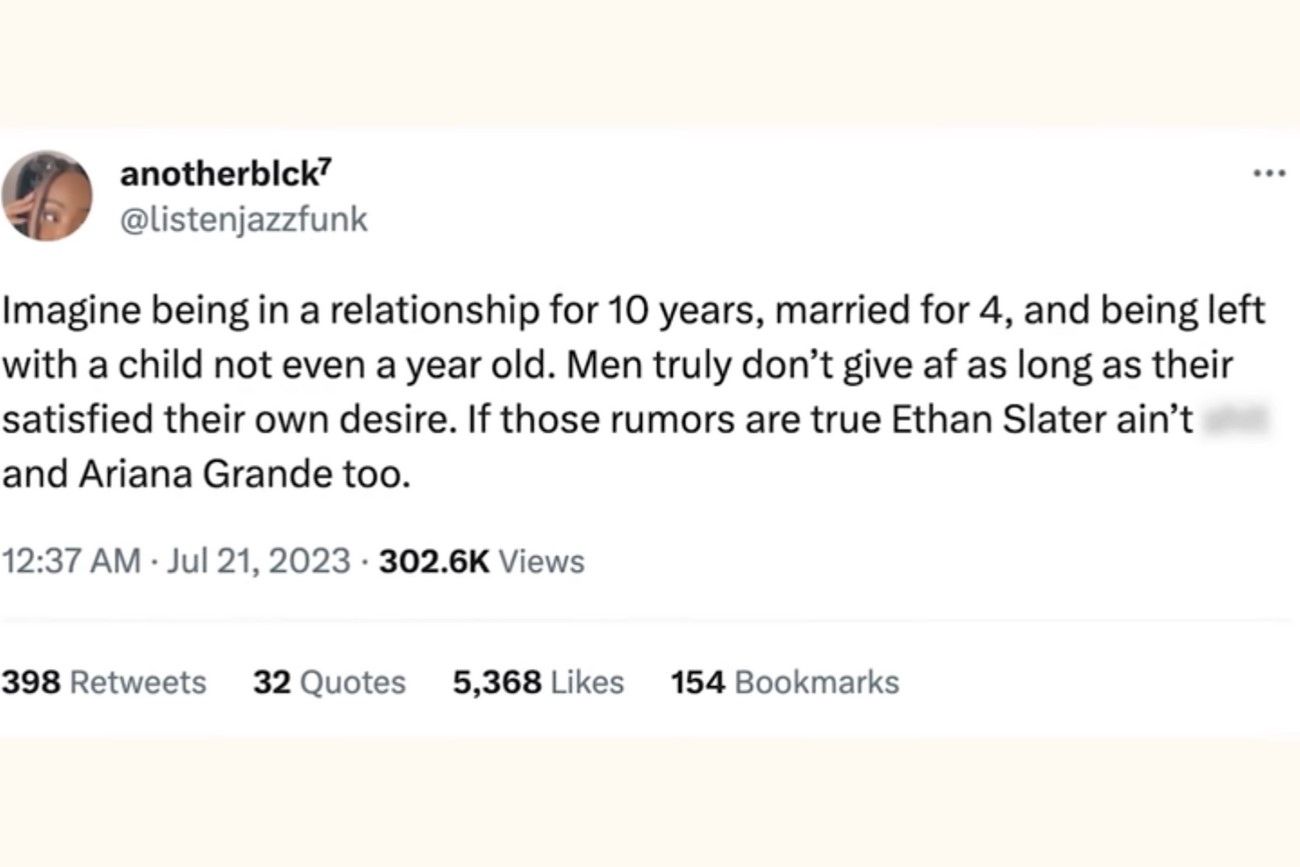 @Ariana Grande EXPLAINS WHY she "DIDN'T CARE!" about Ethan Slater's WIfe!!!/Celebrity Pop/YouTube.com
41. Ethan closes account
The actor was not prepared for such attention, neither from the press nor from his followers. Haters attacked the man, claiming that he behaved unworthily towards his own family, while fans of SpongeBob responded that outsiders shouldn't interfere in someone else's life. Ethan couldn't handle these discussions and quickly closed his Instagram account.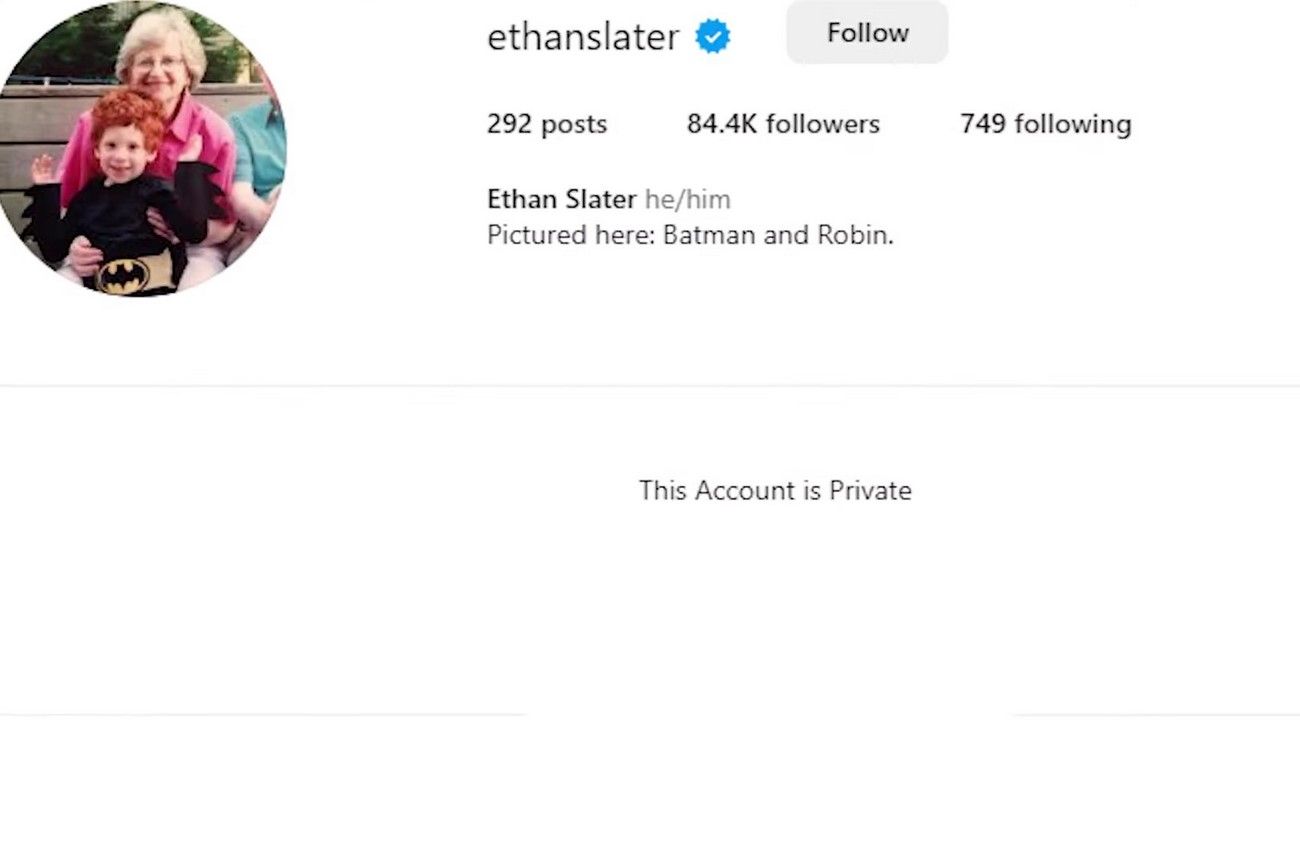 @Ariana Grande dating still-married 'Wicked' co-star Ethan Slater after Dalton Gomez split/Page Six/ YouTube.com
42. The other side of the coin
Later, information emerged on Page Six that Ethan had indeed separated from his wife before he romanced Ariana. The actor maintained good relations with his ex-wife. Multiple sources share that he is a good father and actively participates in raising their one-year-old son.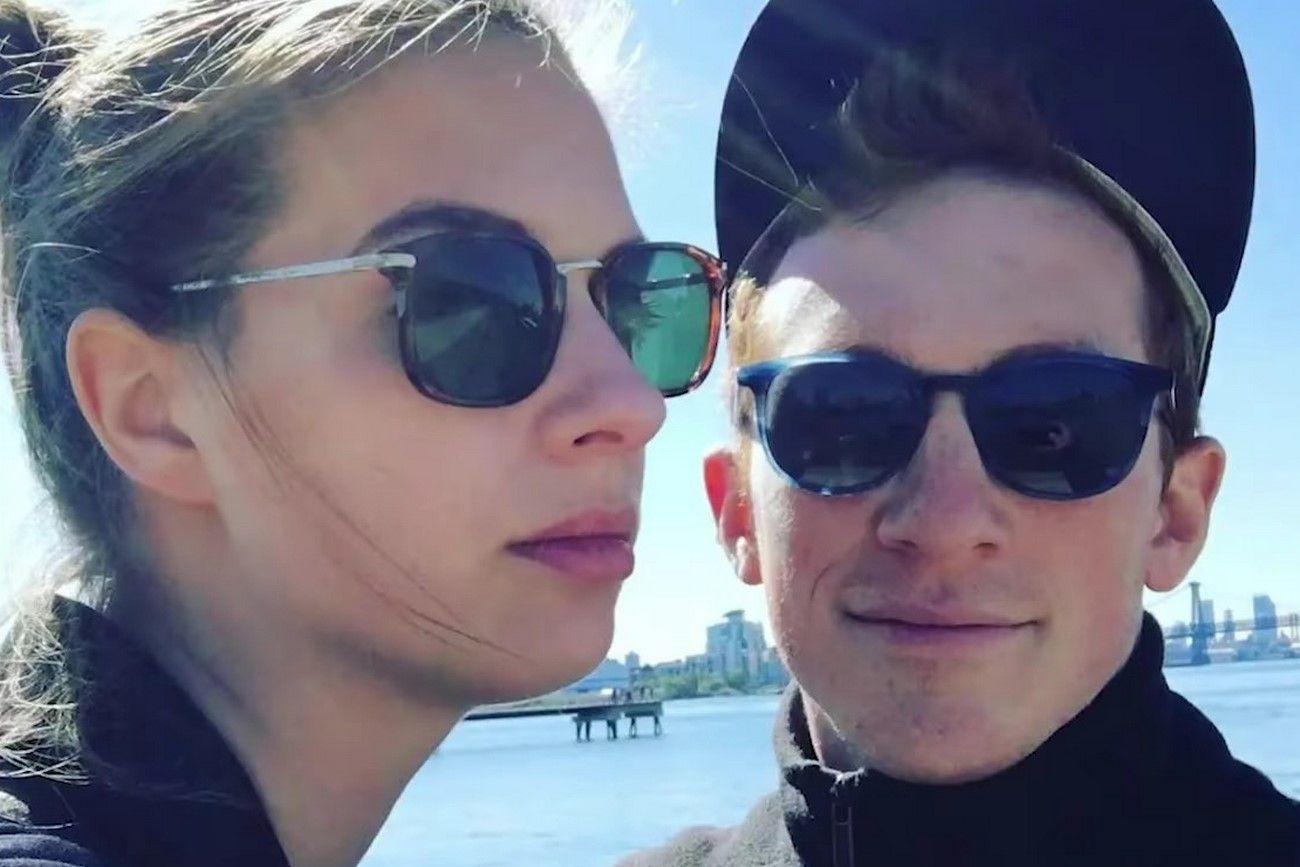 @Ariana Grande's BF Ethan Slater Wants to Co-Parent Child Amid Divorce | TMZ Live/TMZ/YouTube.com
43. Serious accusations
At the same time, the fans began to speculate that Ariana started arguing with Dalton because she realized that he was just taking advantage of her popularity and money. But is that really the case? Or maybe there's no romance with Ariana at all, and her marriage is actually going well?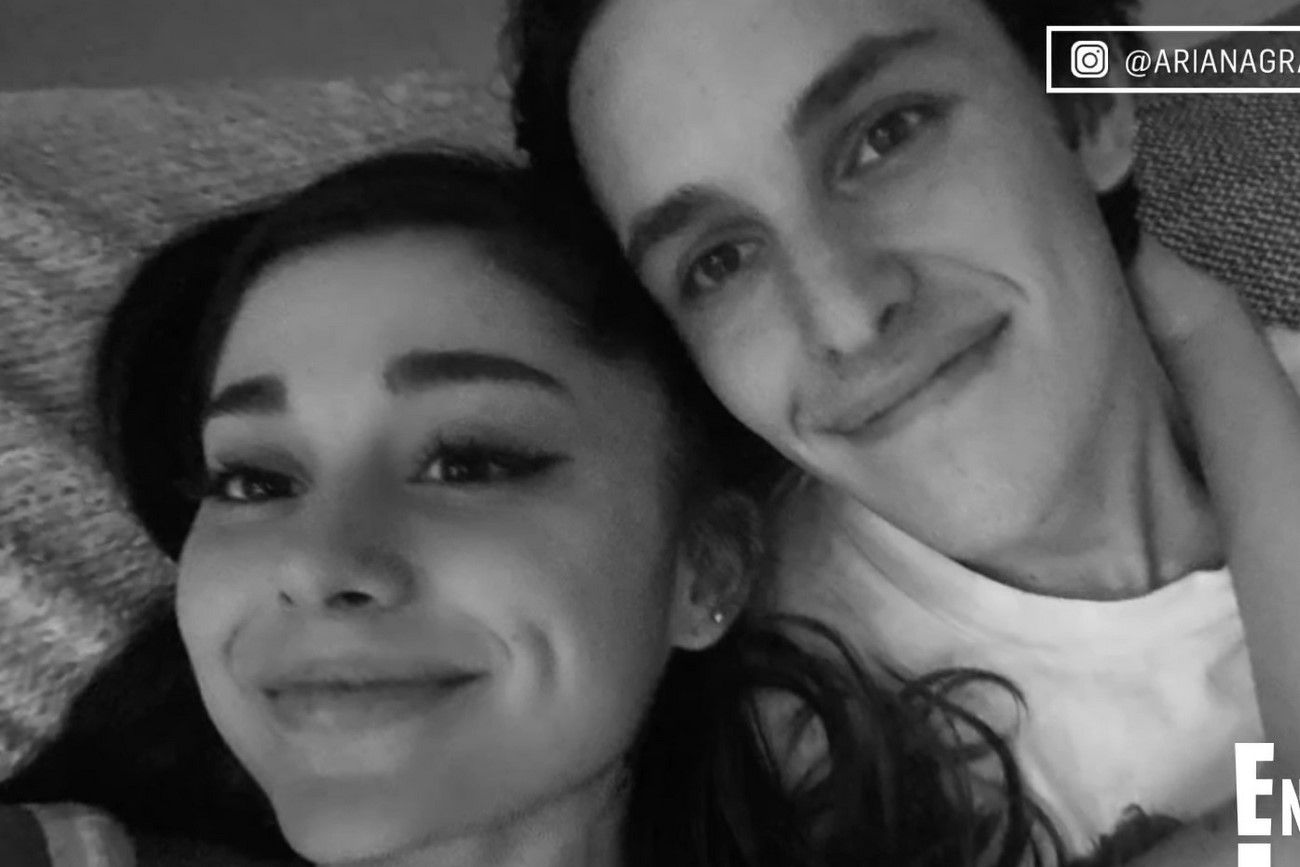 @Ariana Grande's Divorce Documents REVEALED: Prenup Details & Requests | E! News/E! News/YouTube.com
44. Hidden issue
As time went on, it became apparent that the couple had been concealing problems in their relationship for a long time. Many incidents point to this fact. According to an insider, there was a time when the singer arrived at the set of her music video without her wedding ring. Upon noticing its absence, she made the crew reshoot the entire video. Similar incidents occurred when the singer posted videos on Instagram without her ring and later explained it away, saying that it was simply being cleaned.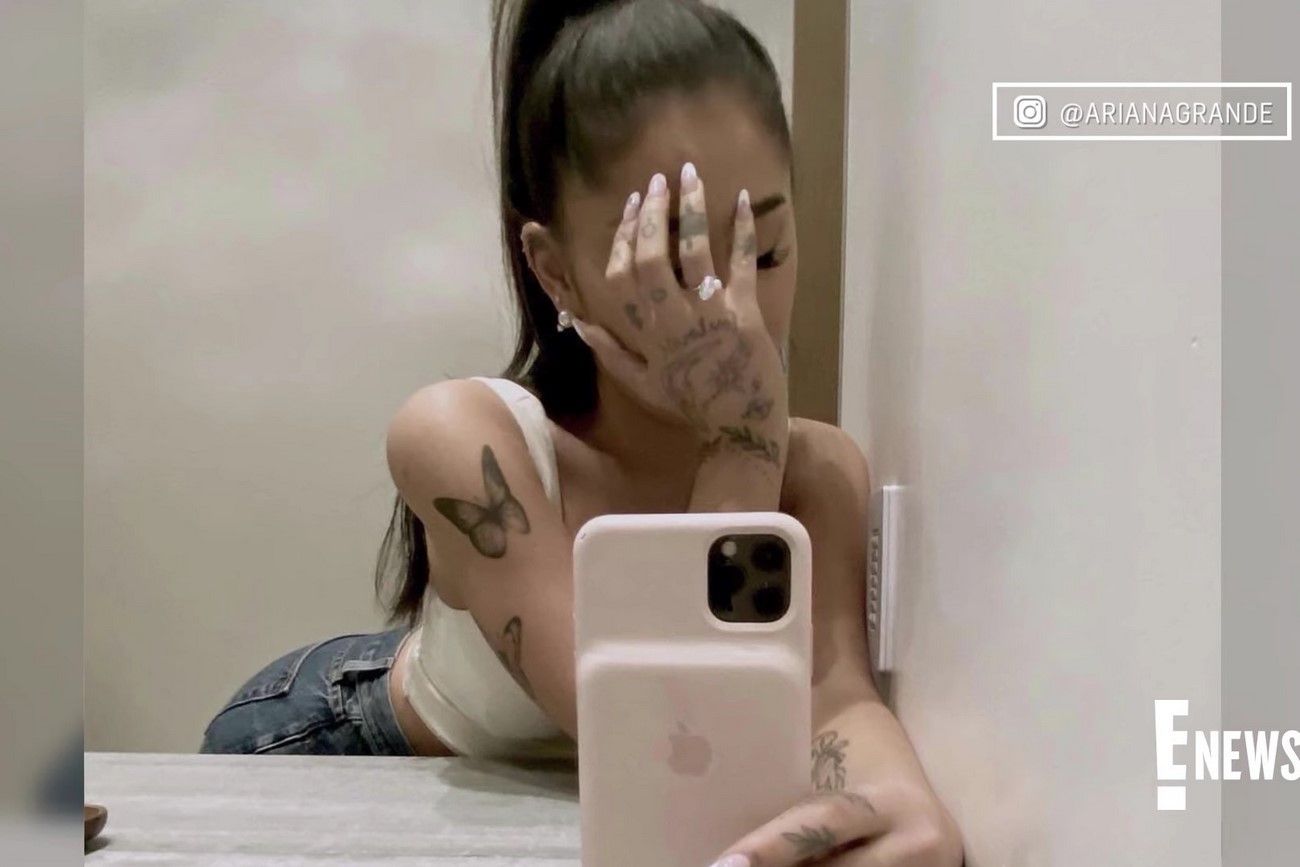 @Why Ariana Grande Isn't Wearing Wedding Ring in TikTok Tutorial | E! News/E! News/YouTube.com
45. Did schedules not align, or was someone else in the picture?
Meanwhile, Ariana began filming for the movie Evil in Australia. According to TMZ, the singer spent a year torn between two countries, trying to save her relationship, but in vain; her husband had grown cold towards her. Alternatively, there were reports suggesting that Dalton simply didn't want to reconcile with her because he was involved with someone else. Later, TMZ released a photo showing Dalton kissing actress Maika Monroe at a bar.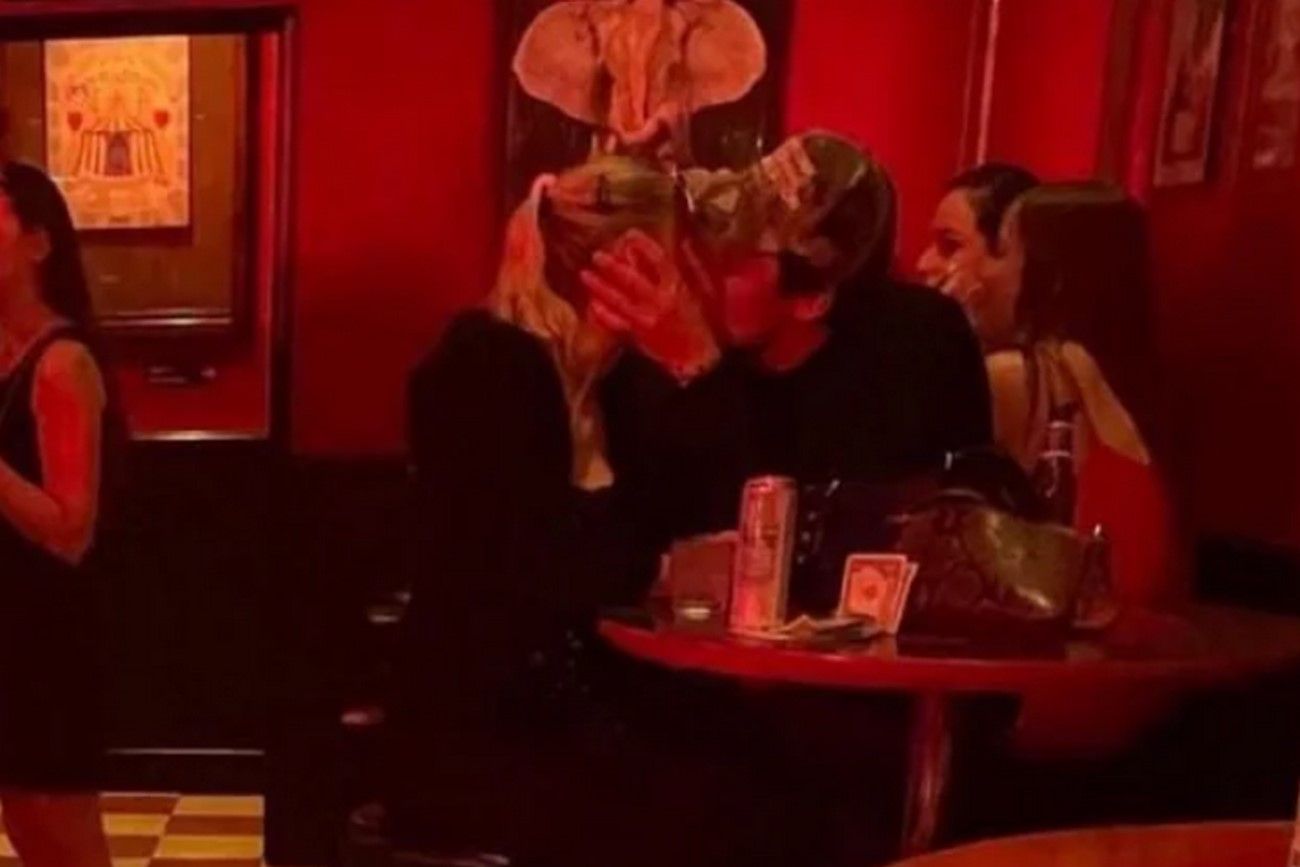 @No-Communication4384/reddit.com
46. Is Dalton gay?
Haters immediately began to claim that the marriage was a sham because Dalton is gay. As a result, Gomez couldn't handle the pressure and shut down his social media accounts. Crossover99 conducted their investigation to determine whether the haters' claim about Dalton being non-heterosexual was accurate. According to their information, this does not align with reality. However, societal pressure has affected him to the extent that he has decided to limit his public presence.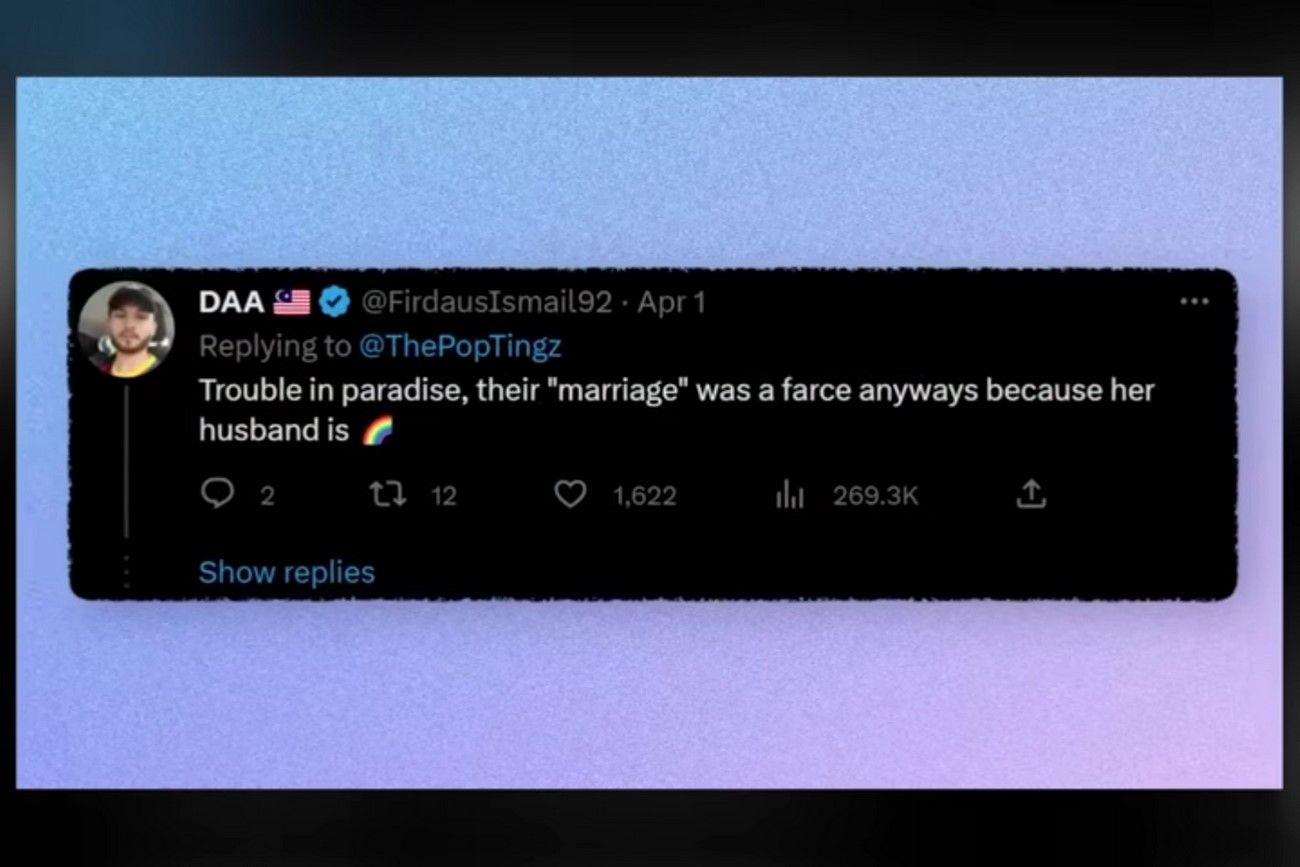 @Ariana Grande's SKETCHY Marriage to Dalton Gomez (CHEATING and Divorce Rumors)/SLOAN/YouTube.com
47. And the marriage did collapse after all
In the end, TMZ confirmed the couple filed for divorce simultaneously. According to divorce documents, Ariana paid Gomez $1.25 million upfront. The reliable insider said TMZ Ariana and Dalton still share a deep, mutual love and respect, and they were committed to ensuring that everything was handled in coordination with each other. But despite this, Ariana completely removed all photos of her ex from her Instagram account.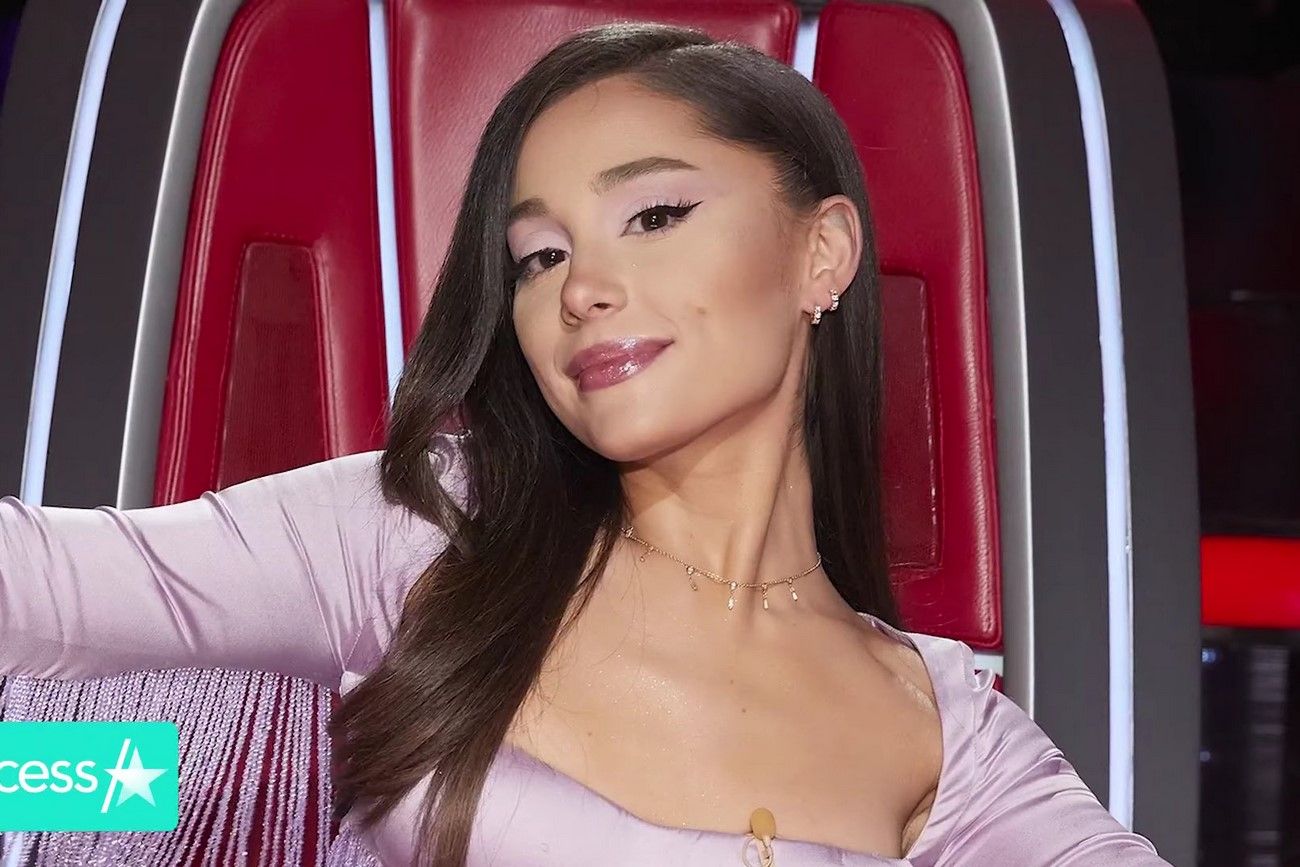 @Ariana Grande Deletes Dalton Gomez Wedding Photos Amid Split Reports/Access Hollywood/YouTube.com
48. Together
In the most recent edition of Us Weekly, an exclusive source disclosed that Ariana Grande and Ethan Slater have progressed in their relationship by moving in together in New York City. Ethan shared with his friends and his soon-to-be ex-wife that he has started residing with Ariana on a full-time basis. On October 21, the couple was spotted enjoying a warm and intimate dinner date. Therefore, it's possible that, after facing many challenges, these relationships will ultimately bring genuine happiness to Ariana.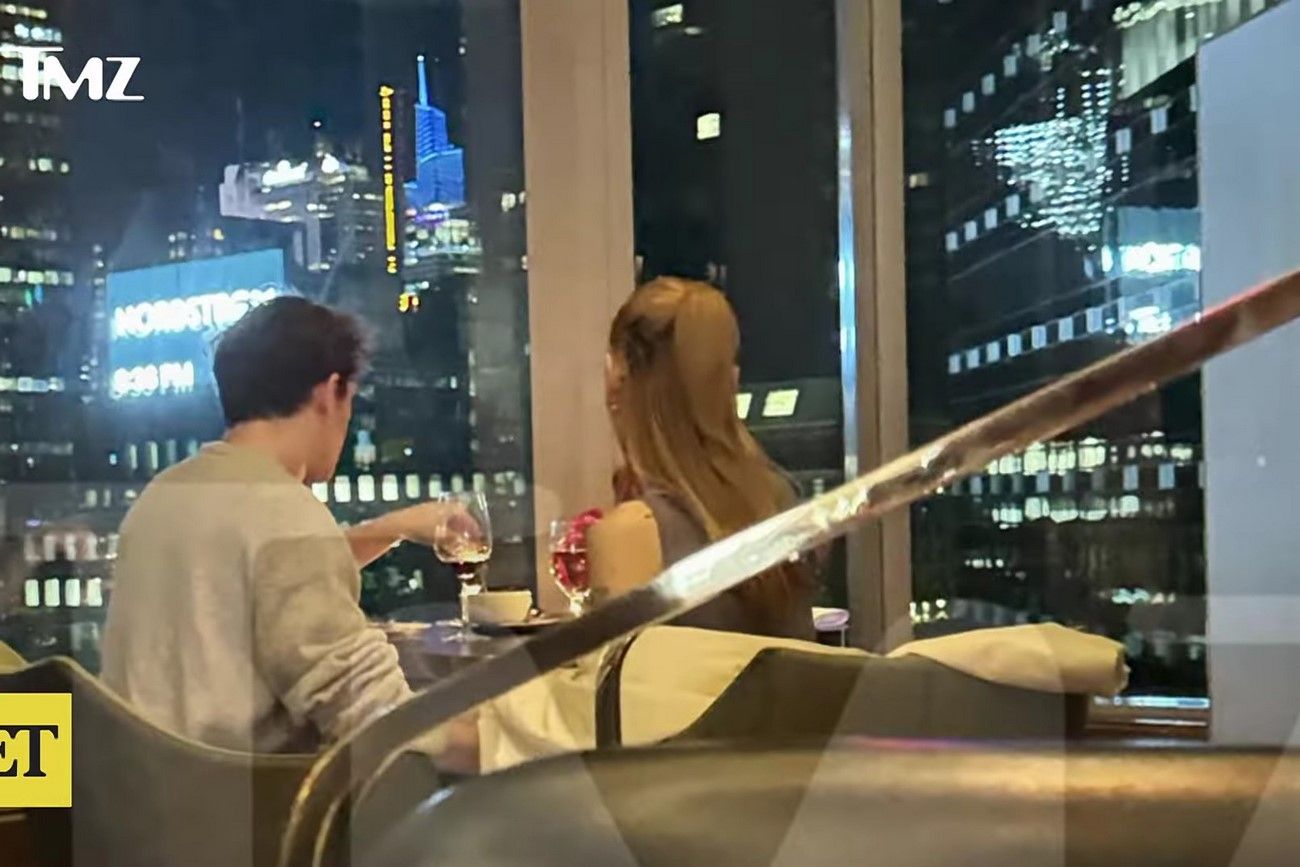 @Ariana Grande Spotted Out to Eat With Rumored Boyfriend Ethan Slater Following Divorce/Entertainment Tonight/YouTube.com
49. Ariana immersed herself in work
Currently, Ariana is working on her dream project. She will portray the role of the good witch Glinda in the film adaptation of the Broadway musical Wicked. The premiere is set for November 27, 2024.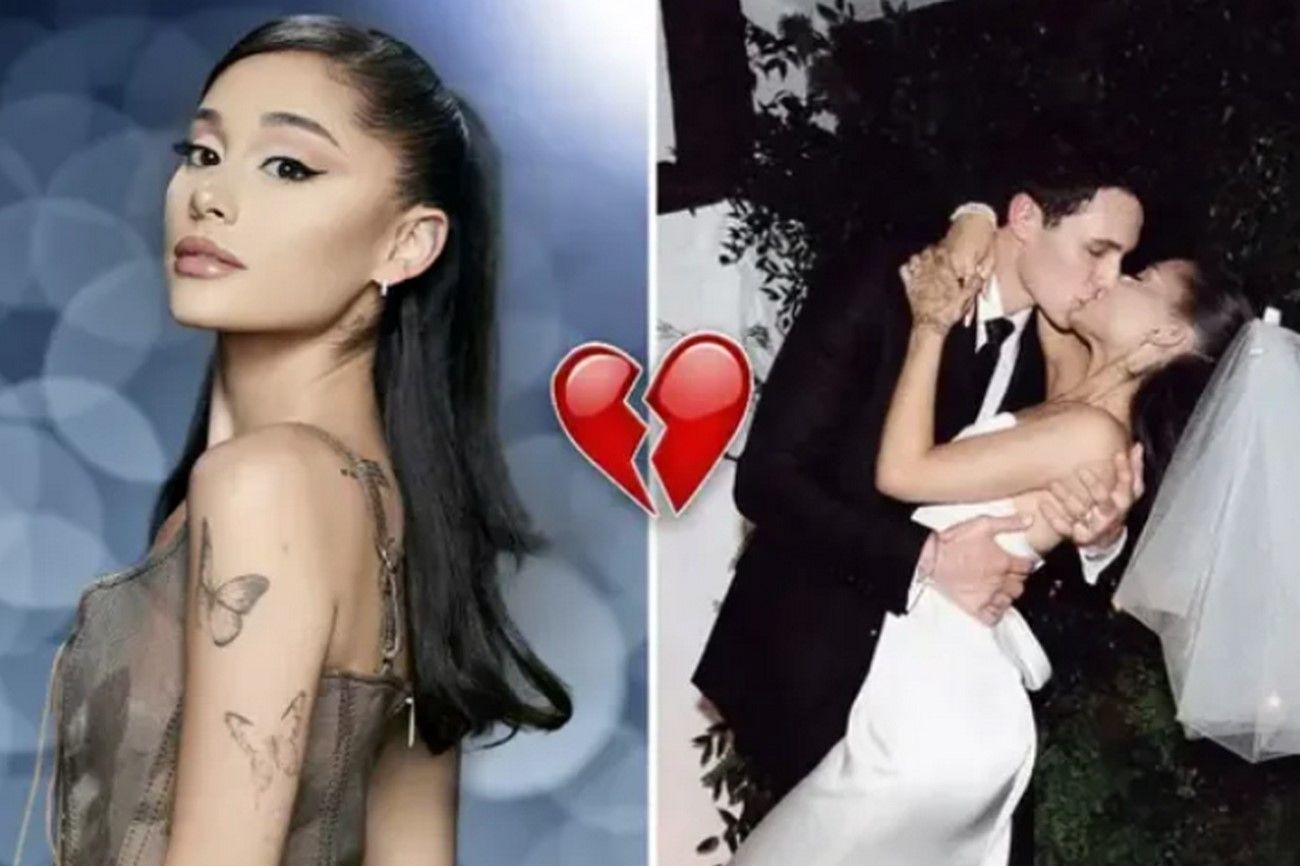 @That-miserable-girl/reddit.com
50. What doesn't kill us makes us stronger
The star faced difficult trials in her life. She experienced stress when a terrorist attack occurred at her concert. After that, she suffered from depression and panic attacks, and Ariana repeatedly endured failed relationships. All these adversities only made the star stronger. Currently, she continues to move forward, leaving the past behind.